I still have a few more picture from fashion week...These are some
from the American Express sponsored Peter Som show. It was to help
raise money for the Council of Fashion Designers.

The collection included Spring 2008 pieces as well as a few from
the Fall 2008 collection which had been shown a few days prior.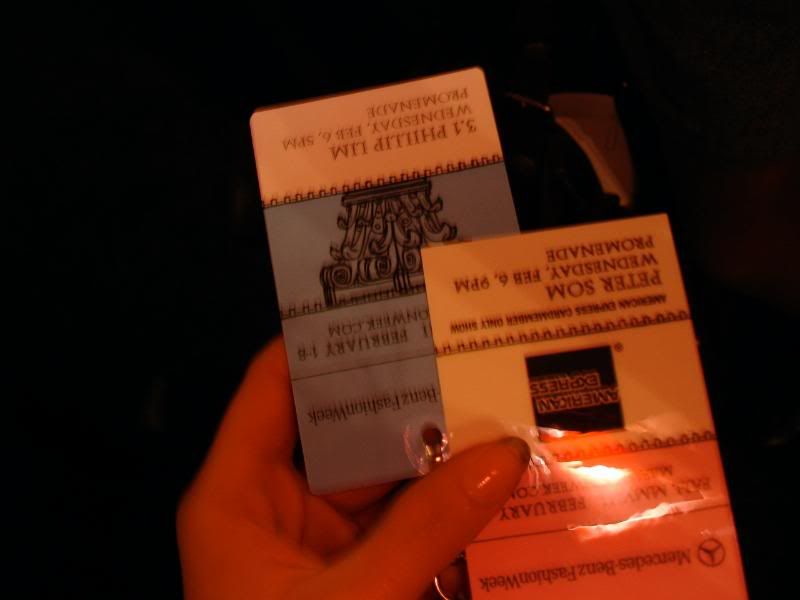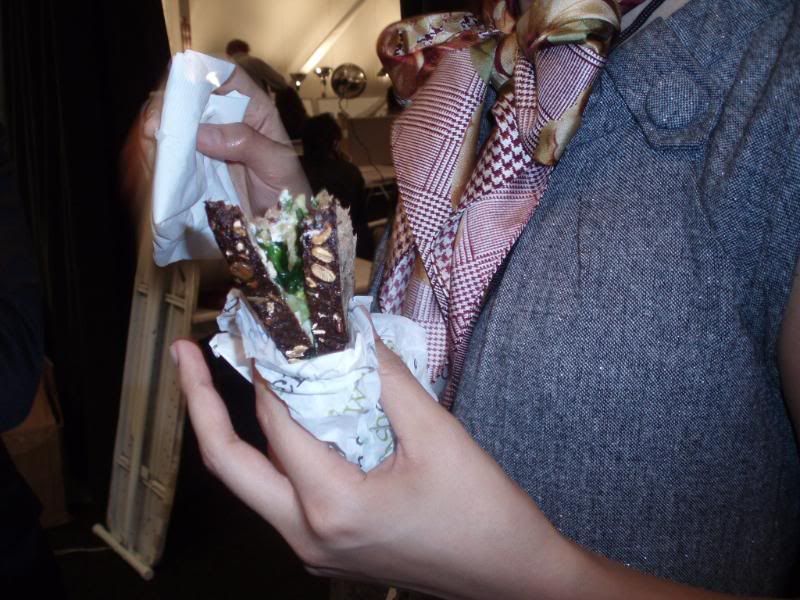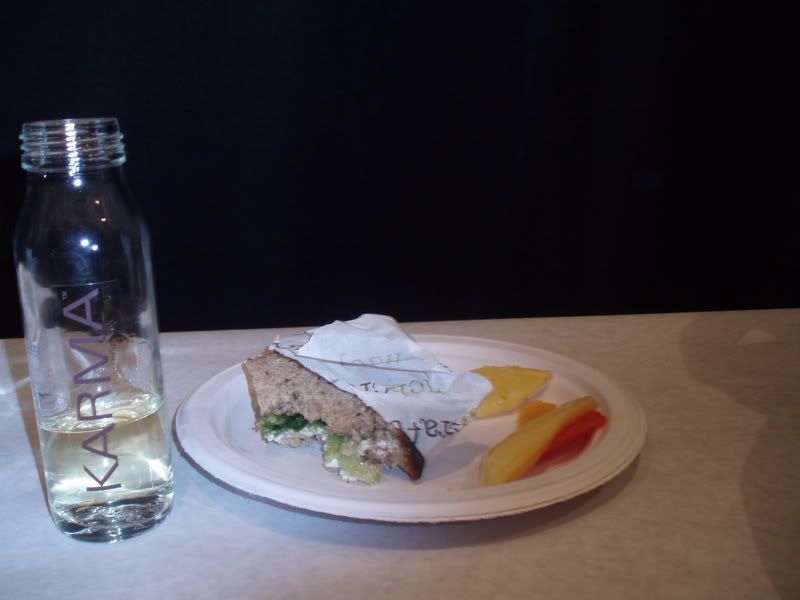 Good Karma and Awesome Food At Peter Som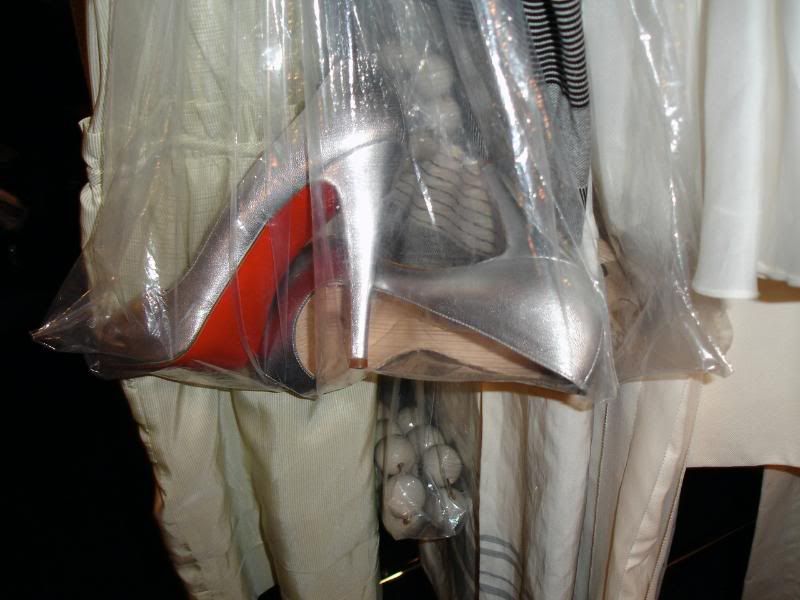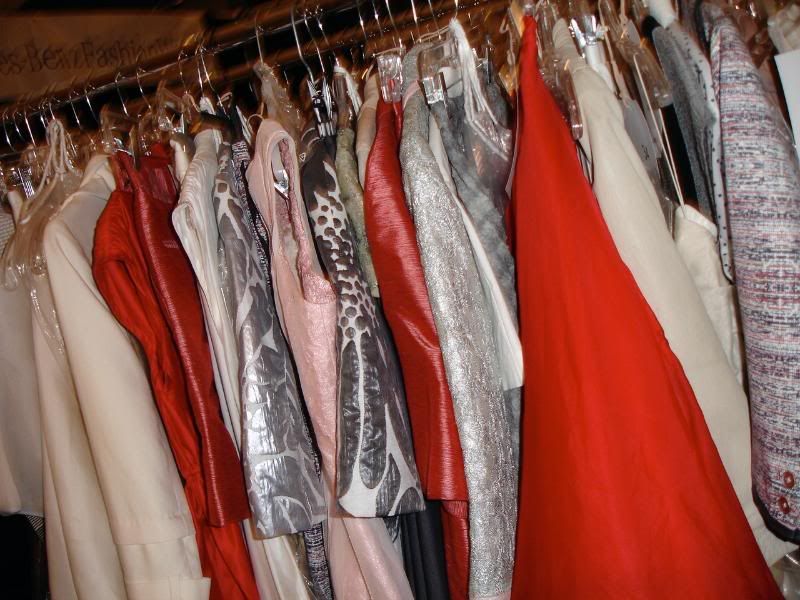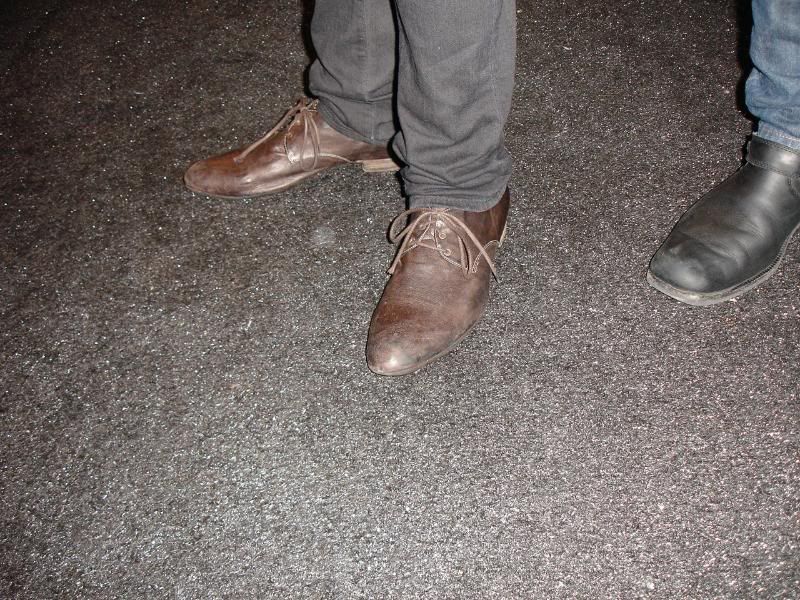 Those are John Varvatos.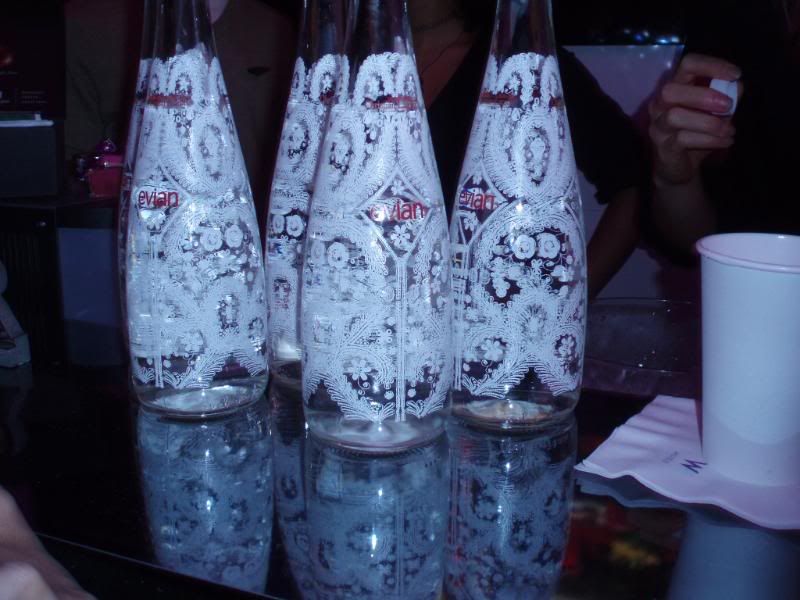 Limited Edition Christian Lacroix Evian bottles. These were specifically designed for fashion week.There are two in my life now.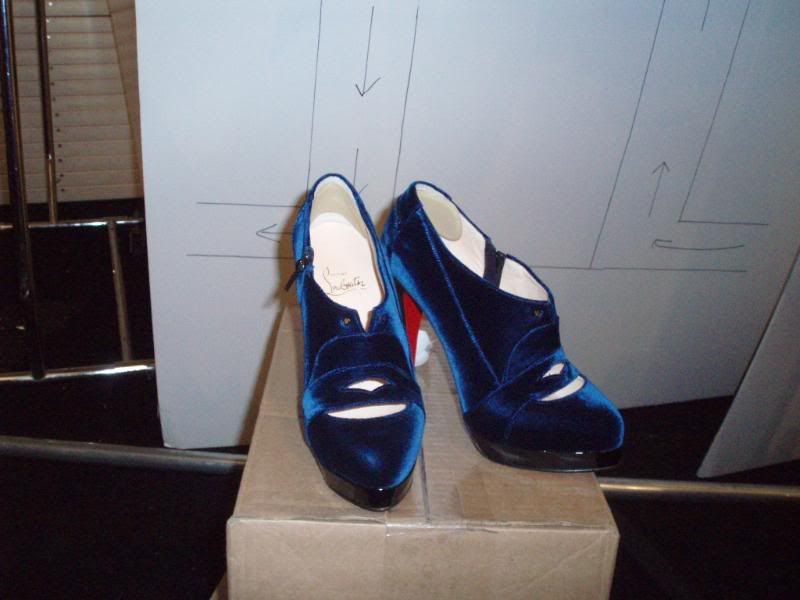 These blue velvet Christian Louboutins were all alone and posed just for me.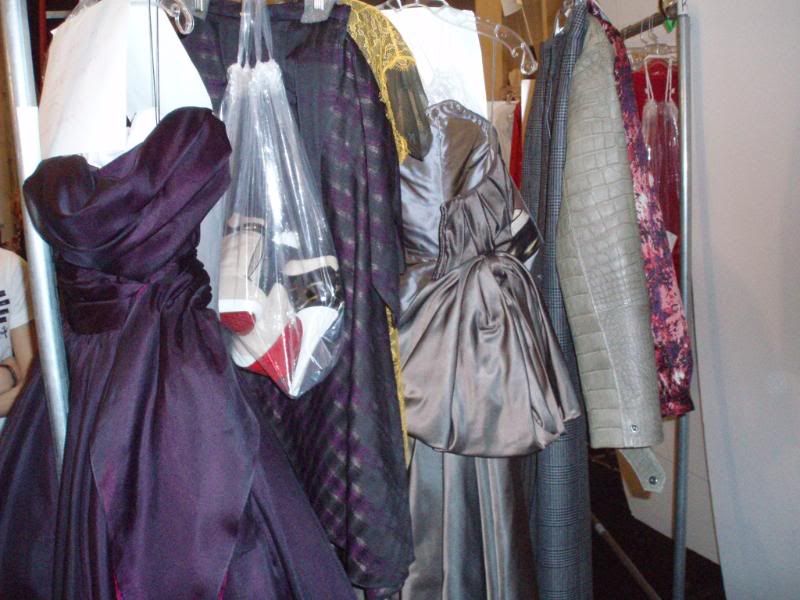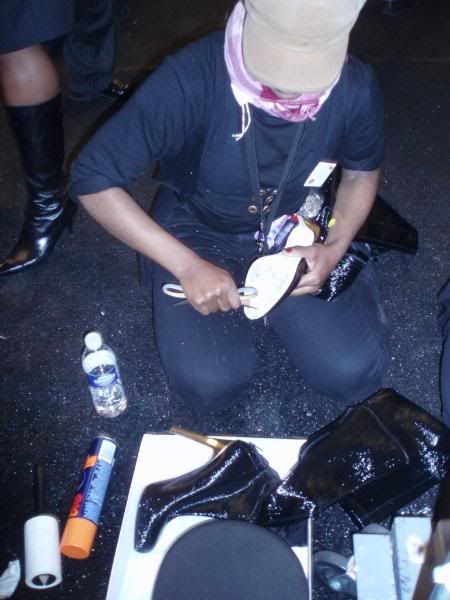 I peeked into Temperley and got a picture of these ladies scraping
the souls of the shoes so the models don't slip. It was painful to watch.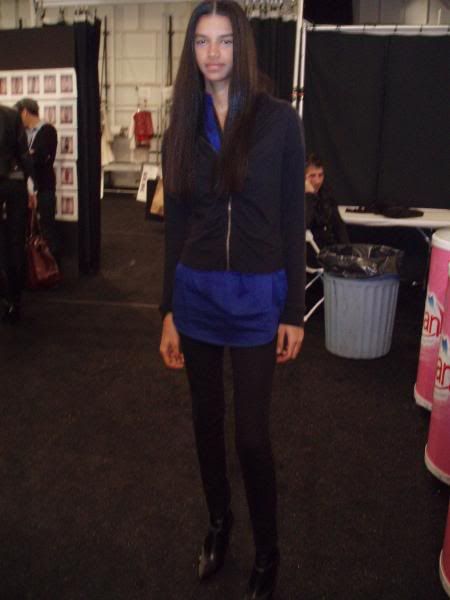 I will do a review on all of the collections I saw in the next couple of
weeks. Just kind of busy with school and figuring out how to move to
NY by the end of this year. Soul cleansing is mixed up in all that as well.