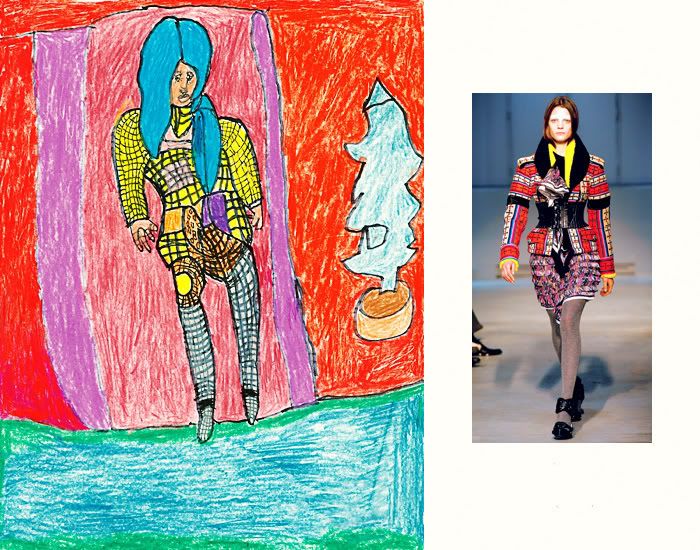 [Artist: Louis Estape Designer: Balenciaga]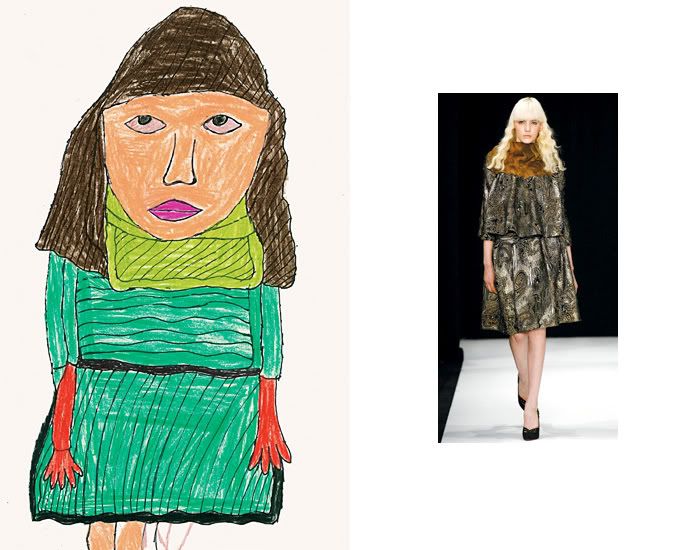 [Artist: Daniel Hamilton Designer: Rodarte]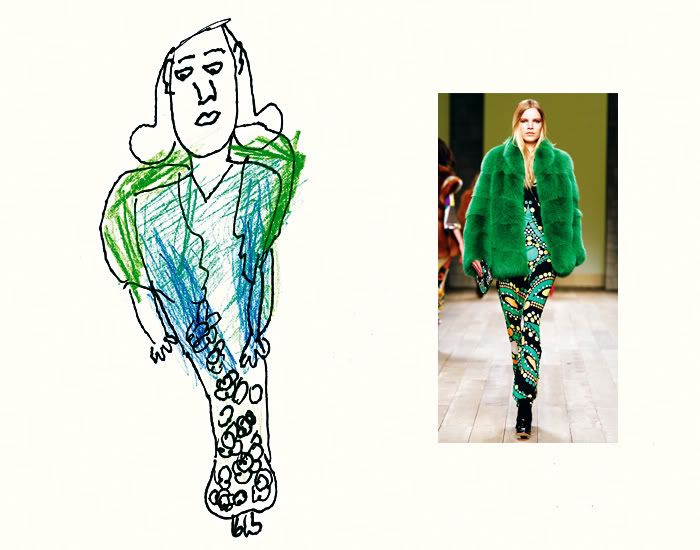 [Artist: Paul Costa Designer: Pucci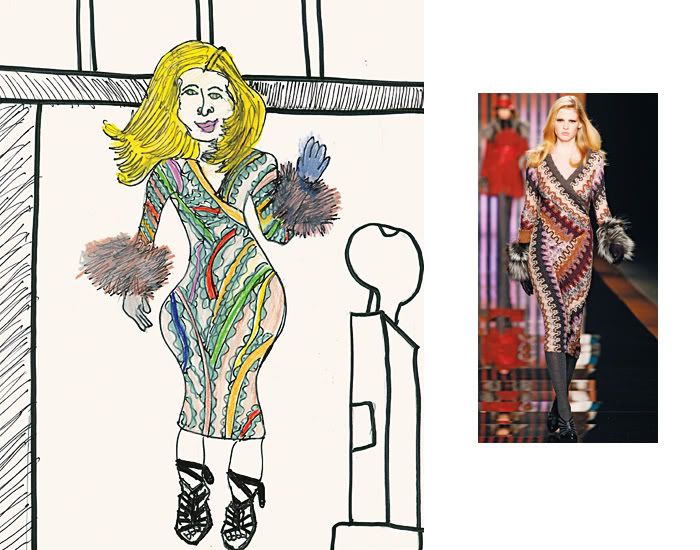 [Artist: Maria Irma Bustillos Designer: Missoni]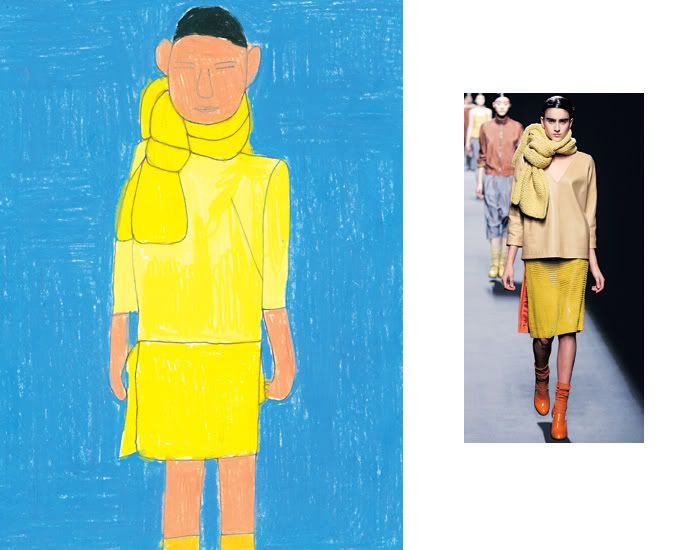 [Artist: Ronald Veasey Designer: Dries Van Noten]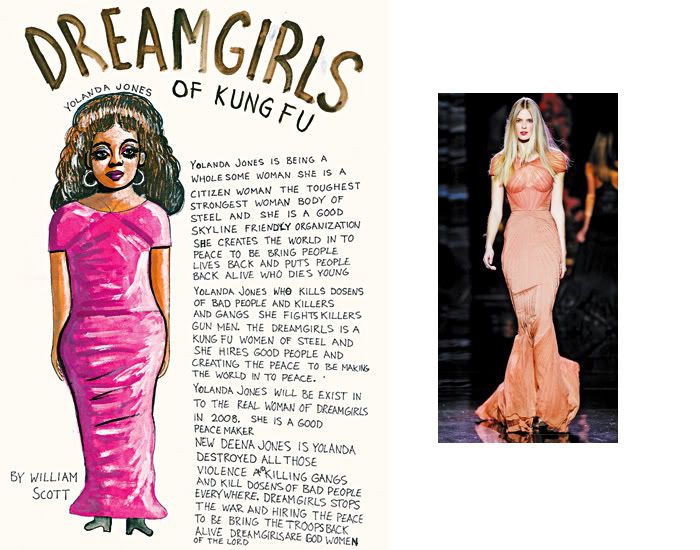 [Artist: William Scott Designer: Zac Posen]

...The word "handicapped" is often defined as "working with less," but the art at Creative Growth seems to indicate the opposite -- these artists appear to be working with more of everything: more freedom, more imagination and most of all, more truth. Their handicaps may have forced them to live in a world outside of and very different from ours, but these "outsider" artists are no less brilliant than those deemed by our society as "normal" (those noted as intelligent, clever, on-trend or tasteful). All art is experiential and draws on the lives and realities of its creators and these artists are no different. With normalcy and logic redefined by their personal views of the world, their imagination soars to extraordinary places, enabling them to express ideas free of deceit, pretense, agendas or societal constraints. The result is art that's as pure as it gets.

I thought it would be wonderful and appropriate for this issue celebrating art and fashion to invite some of the most amazing artists from Creative Growth to illustrate and interpret some of our favorite fashion looks for the new season. How can anyone not love seeing this world we call fashion -- which is usually such an insider's game -- so purely and gorgeously through the eyes of these magical outsiders? Enjoy.

Source: Papermag.com


I think this is so amazing and inspirational. It is especially sweet to see how each artist captured the designers vibe with their art but still made it their own.
I hope this serves as inspiration to anyone who complains that they are not good at sketching!
You can find more artists' works and bios at Papermag.com

Special thanks to Melissa G. for sending me this story.
See any stories or ideas you think I'd find interesting? Then email me at ev@evsaid.com

For more info on Creative Growth, go to http://www.creativegrowth.org/.