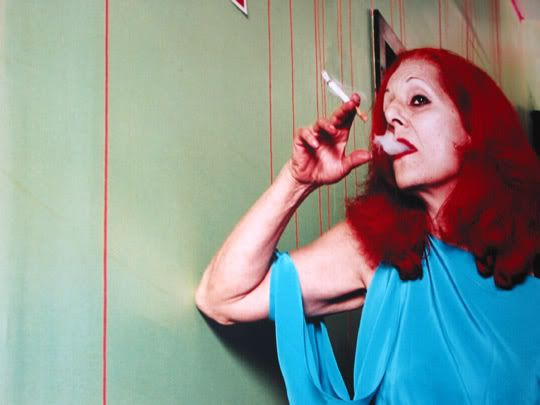 A brief Bio from Wikipedia.org:
Patricia Field is a well known stylist and fashion designer from the United States. She is the owner of Patricia Field boutique, located at 302 Bowery in New York City.

Before beginning the first season of the Sex and the City television series on HBO, Sarah Jessica Parker asked to have Field design some of the clothes that her character, Carrie Bradshaw, would wear. During Field's tenure as costume designer on Sex and the City, the show became famous for the fashions showcased. For her work on Sex and the City, Field was nominated for 5 Emmy Awards, with one win, and nominated for 6 Costume Designers Guild Awards, with 4 wins.
She was the costume designer for the feature film The Devil Wears Prada, for which she was nominated for an Oscar.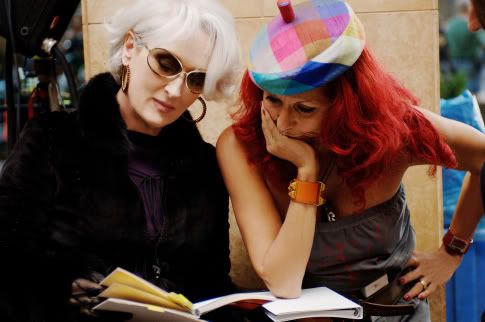 Patricia Field for asos.com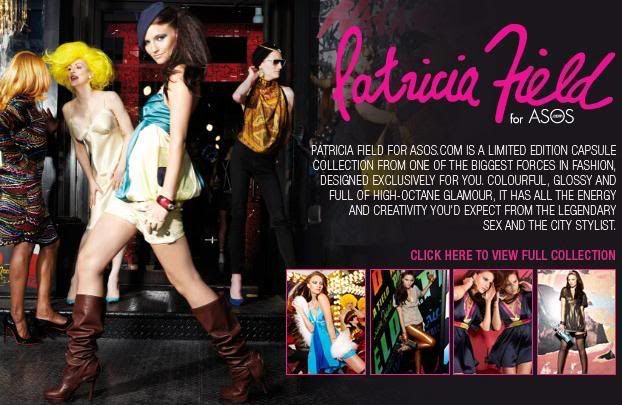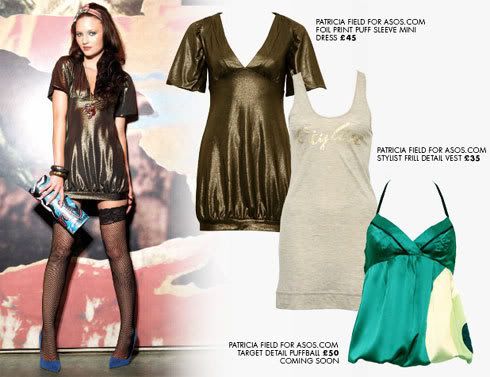 I WANT the stylist shirt and the foil print puff sleeve dress.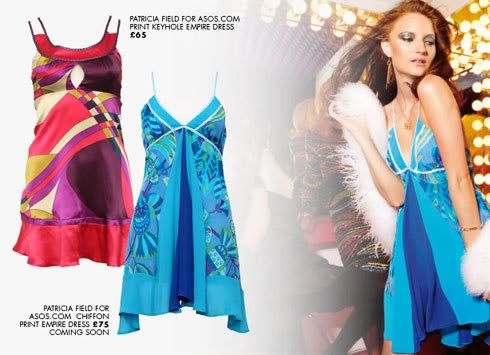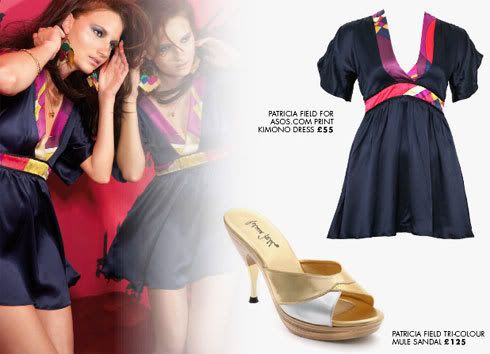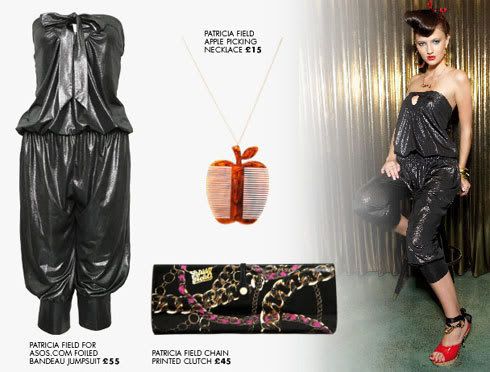 this most likely only looks good on .02 percent of the population.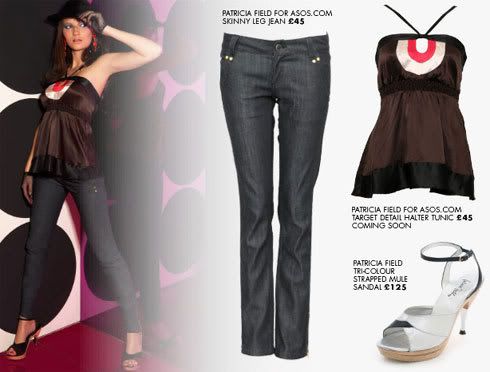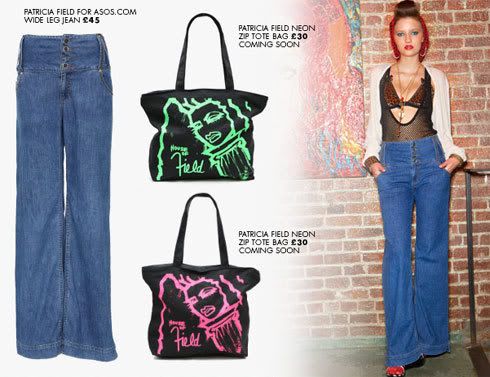 Wide Legs are back.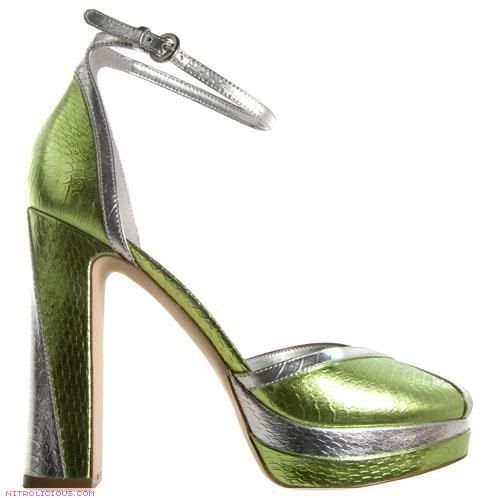 Red Carpet Collection by Patricia Field for Payless Shoes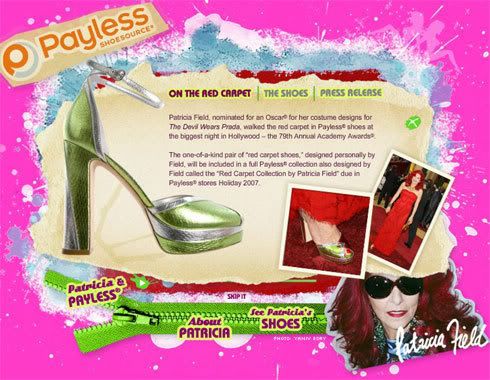 Payless has joined hands with this brilliant stylist and for the holiday season of this year, they will release the Red Carpet Collection by Patricia Field exclusively at Payless stores. The Payless shoes are a uniquely designed platform heel with an ankle strap featuring an edgy mix of metallic and colored snake skin. The collection is intended to include handbags as well, with pricing expected at $45 and under.

Payless and Field have had a close working relationship for about a year and onehalf; Field has been styling Payless TV and print ads, as well as the seasonal lifestyle signage featured in the stores. Upon hearing the news of Field's Oscar® nomination, Payless approached her with the design project and the opportunity.
Source: nitro:licious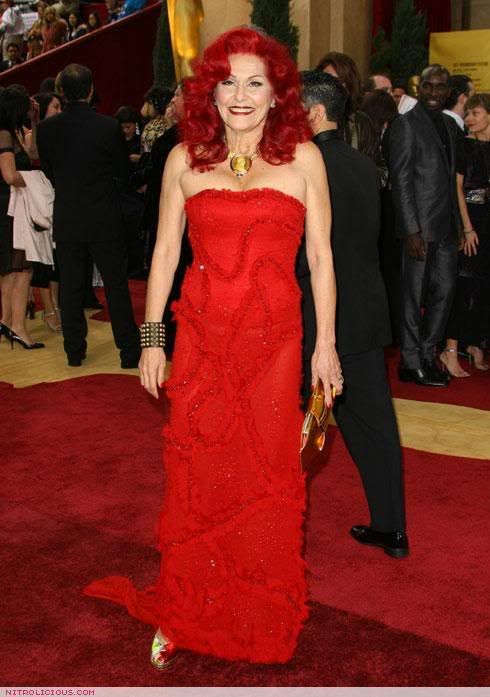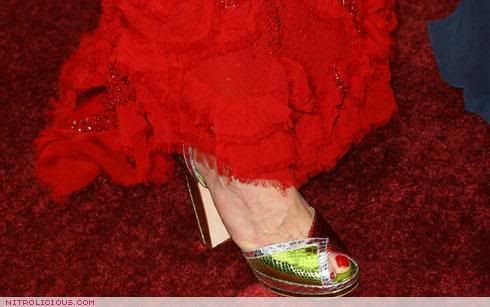 Wearing her design on the red carpet for the 79th Annual Academy Awards
Payless sure has stepped up their game. I call dibs on these shoes, my friends. They are so ev.