So, I've been hinting at it but it's finally the time to confront it. It being the cropped and/or rolled cuff.
I think I'm going to start calling this the cruff, the combination of crop AND cuff in menswear.
Anyways, check out these cruffs from Spring 2008 collections:

Adam Kimmel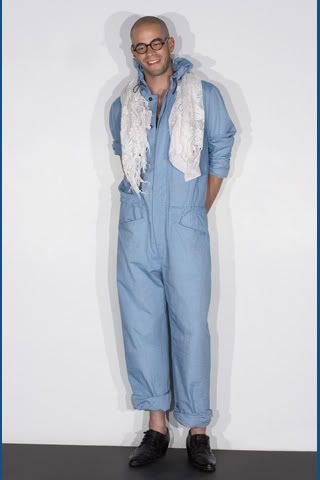 John Varvatos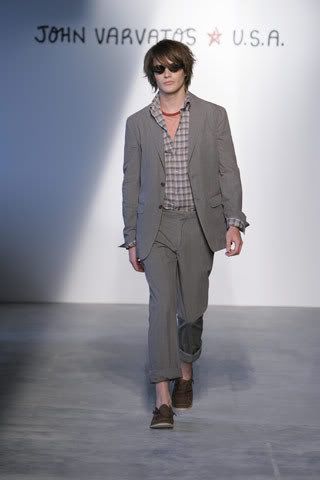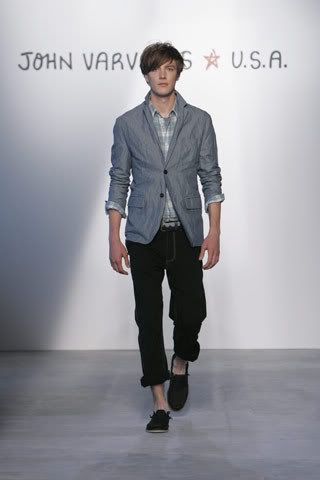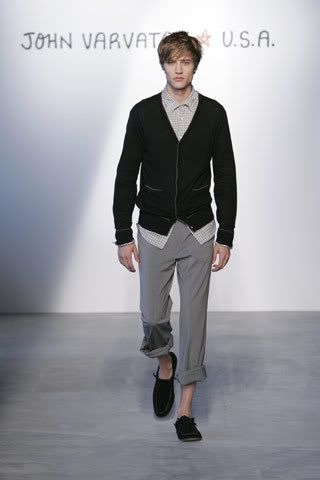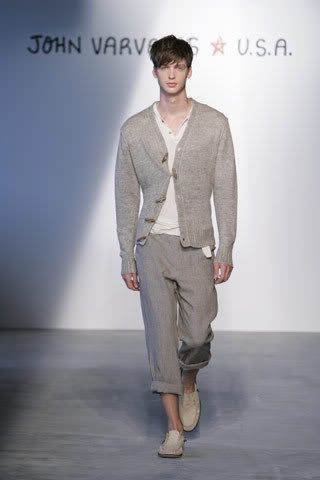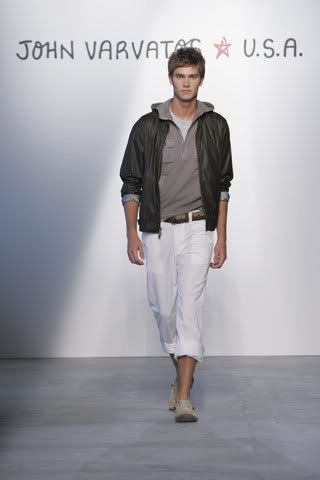 Band of Outsiders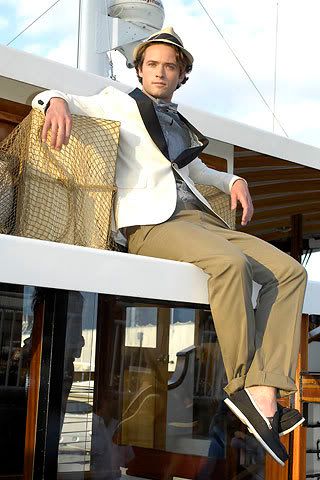 Patrik Ervell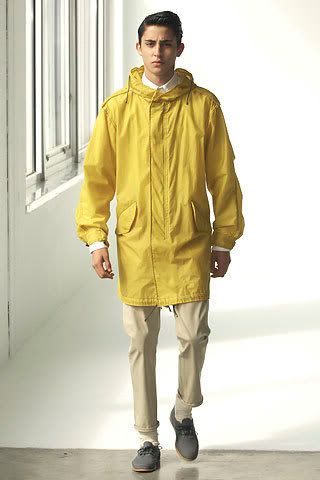 Obedient Sons




Also, meet Thome Browne.



Sufferers of ankle insecurity, meanwhile, aren't likely to get a respite anytime soon. Alongside menswear's continuing cropped-pant invasion, models for several labels, including Tony Melillo, Patrik Ervell, Trovata, and Band of Outsiders, sported trousers rolled up to mid-shin levels. "Wearing a rolled pant seems easier than wearing a cropped pant, which might feel too fashion-y," explains Tina Chai, who styled the Band of Outsiders collection. (Plus you can actually unroll them.)
- Mens.Style.com


P.S. Someone needs to help me with a new dance hype called the cruff... could be hot.