Dress shoes are fairly homogeneous -- while you may look sharp, you risk losing your highly individualized toe-

steez

. Enter Narrative Footwear's "

Souliers

"... Handmade in Italy,

Souliers

were designed by Kurt Geiger alum Scott Emerson, who yearned for footwear

that'd

express his innumerable influences -- everything from classical English styles to "the futuristic electronic funk of Detroit" (which you can clearly see in the sole). Emerson's collection features 50 distinct pairs, ranging from everyman-friendly burnished moccasins to ebony-and-ivory two-tones you could only pull off if you were a

Zoot

Suit Riot veteran, or, due to a horrible industrial accident, had a two-toned face.

Some standouts: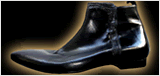 The Bari Zip: A black leather quarter-boot -- short enough to wear in summer, tall enough to hide your tiny shamrock tattoo.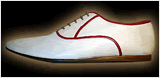 The Emi Oxford: Undercuts the casual elitism of lawn-party shoes with a sneakerishly subtle red detailing -- ensuring you'll be the first man to ever play croquet without the help wishing you dead.


The Bari Derby Gold: As resplendent as you can make your feet without some ghoulish podophiliac cutting them off and marrying them for their money.

...for better perspective on Narrative's range click the website's "souliers" tab. If you're still not satisfied, you'll be stuck flashing your individuality with elegant dress mandals and jaunty, multihued toenail polish.
Source: Thrillist
I read about Narrative Footwear in the September 2007 Detail's magazine. There were many interestingy shoe designs with a good article. I will scan it when I figure out the scanner. But the article says Kurt Geiger drew inspiration from "...the classic brogues he trafficked at at his old job and the Nikes in his personal collection."

And here are a few shoes I am into:
Creative Recreation Rocco $154.00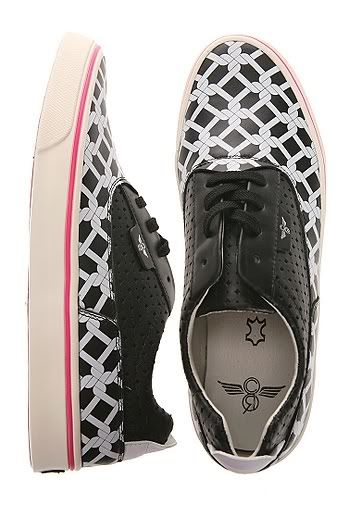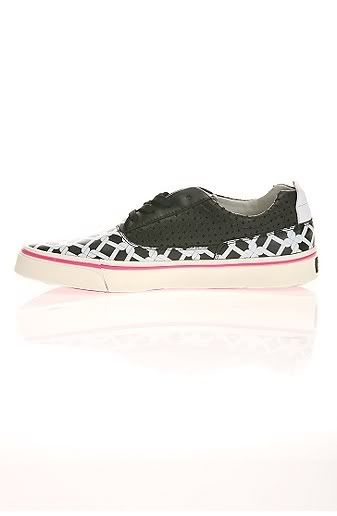 Printed leather upper with perforated trim and a smooth rubber outsole, doubled and the toe and trimmed with a fuchsia stripe
I have a bag with a similar pattern... maybe that's why I was so drawn to them.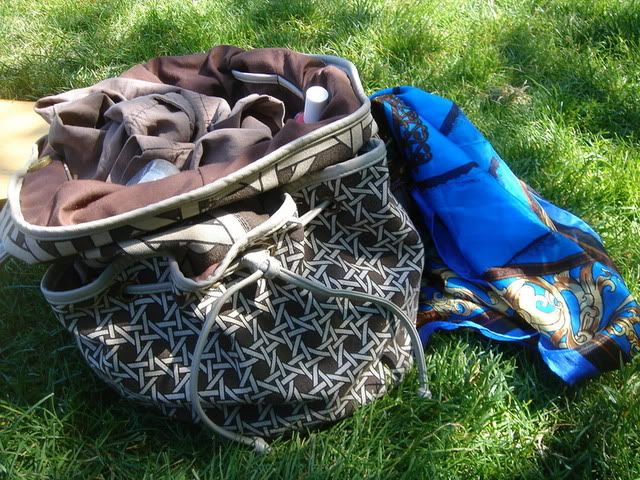 Kim Jones for Umbro Hi Woven $180.00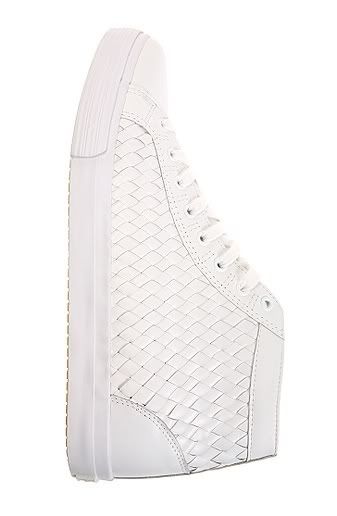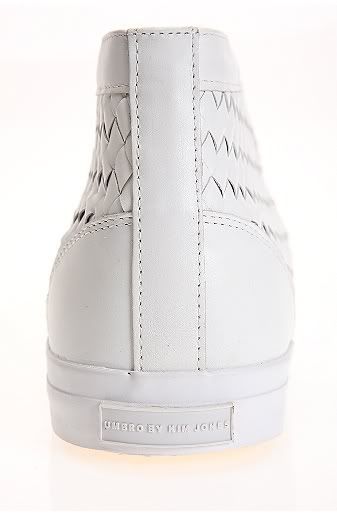 This pair has a woven leather upper trimmed with solid leather at the toe and heel...
I have been so into this woven look... These shoes are a nice way to accessorize an understated outfit. Pair with a gray sweater and a slim navy trouser pant.


Kim Jones for Umbro Mork Hi $154.00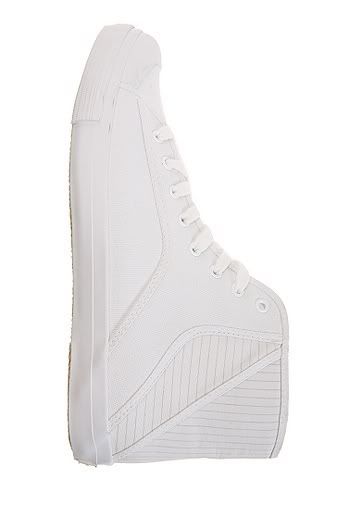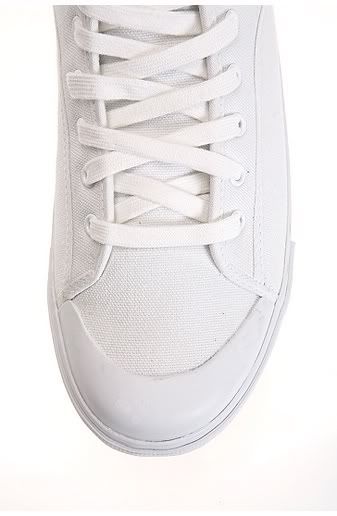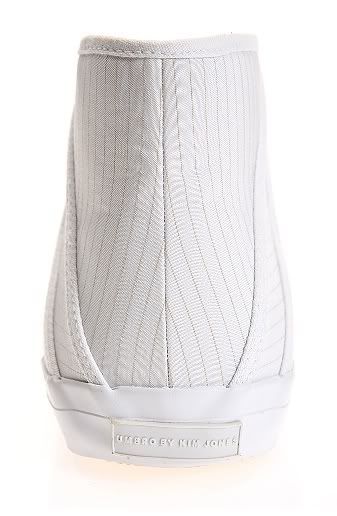 This pair has a white canvas upper trimmed with subtle gold stripes at the heel.
I am always a fan of white crisp canvas classic, especially when paired with unexpected pieces. I suggest wearing gray dress pants and a simple tee.

What I love most about these shoes is they can so easily transition from a casual workplace setting to a night time rendez-vous.