I like to go "screen shopping" all the time. I found great deals
on some amazing designer pieces. Since I can't have them
someone else should. These pieces are majorly discounted so
get to clicking!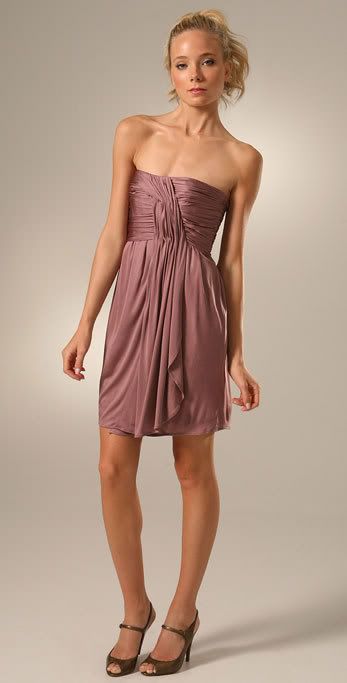 Foley + Corinna Silk Jersey Cocktail Dress
$236.50 ShopBop.com

This lovely number caught my eye with its intricate detailing. I
love draped dresses and being a designer I understand the time
and work put into such pieces. It is completely worth the price tag
for such a timeless and beautiful piece. There are a variety of colors
but I found the dusty rose to be most romantic.




Marc by Marc Jacobs Variegated Jacket
$278.60 ShopBop.com

I love the fit and cut of this cropped coat. You could wear
it very formal with a pencil skirt or a wide leg trouser. Or
go a completely different direction with a vintage tee, your
favorite jeans and a nice heel.