It is no secret that I am a huge Balenciaga lover. Nicolas Ghesquière has
stolen a huge chunk of my heart that I will never get back. The Fall 2007
collection was so memorable and inspiring. And it is no surprise that I've
been seeing so many Balenciaga inspired pieces everywhere.

Balenciaga Fall 2007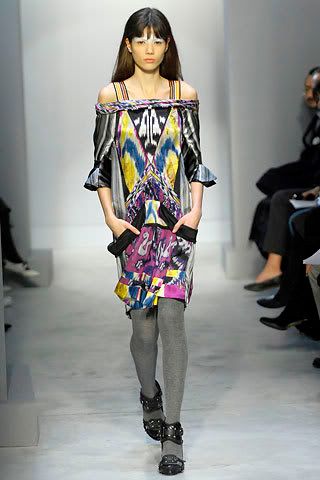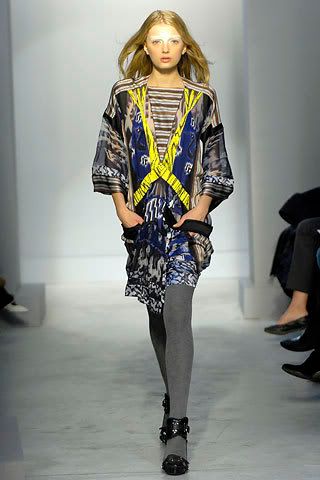 However, it was a surprise coming from Old Navy. There are
numerous pieces with tribal prints and wild colors. Some can been
seen as tacky but it largely depends on the person wearing it.
This dress for example... I'm not a fan of the flowers on it but I love
the rest of the print. I would let that slide though since wrap dresses
are universally flattering. I need to check it out in stores. It looks fun.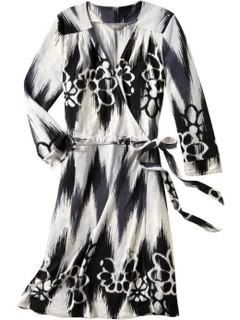 Tie Front Wrap Dress Old Navy $29.50

This one would look so good with a tan, sun, and the ocean.
It would be perfect for city life with the correct shoes and a modern
cropped jacket or cardigan.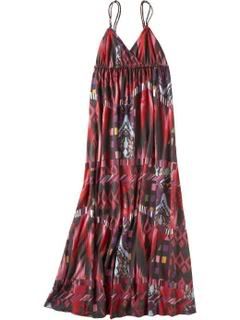 Braided-Strap Empire Dress Old Navy $35.oo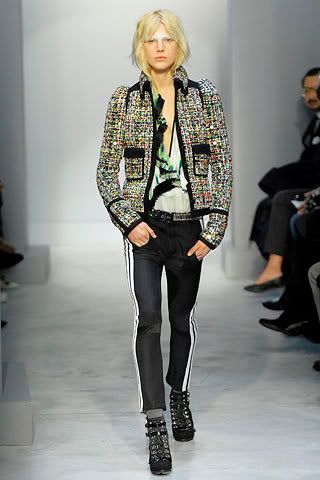 I would use this as inspiration for the next two tops.
Since the print is so strong and wild. Down play it with some
modern and elgant pieces. I love the idea of these prints peaking
out of a Chanel inspired tweed coat.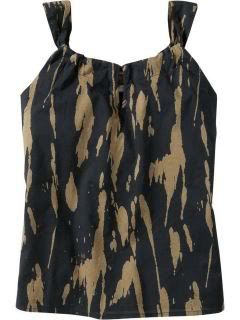 Keyhole Top Old Navy $15.00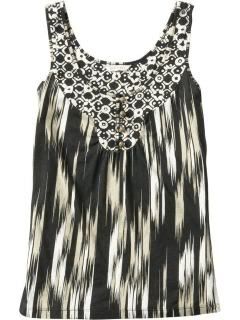 Mix-Print Henley Tank Old Navy $14.50

I am a huge fan of ethnic prints so I am excited at these prices and variety.
It just so fun to dress up in and make different outfits happen.

Old Navy, FTW!


Find more Baleciaga inspired pieces on my blog by clicking.... here!

See Also:
Balenciaga - Fall 2007 Collection