As I was flipping through the new W the other day I recognized these
sandals from my previous post. Yes, Fringe! Gladiator! Sandals!!! They
are Etro Spring 2008.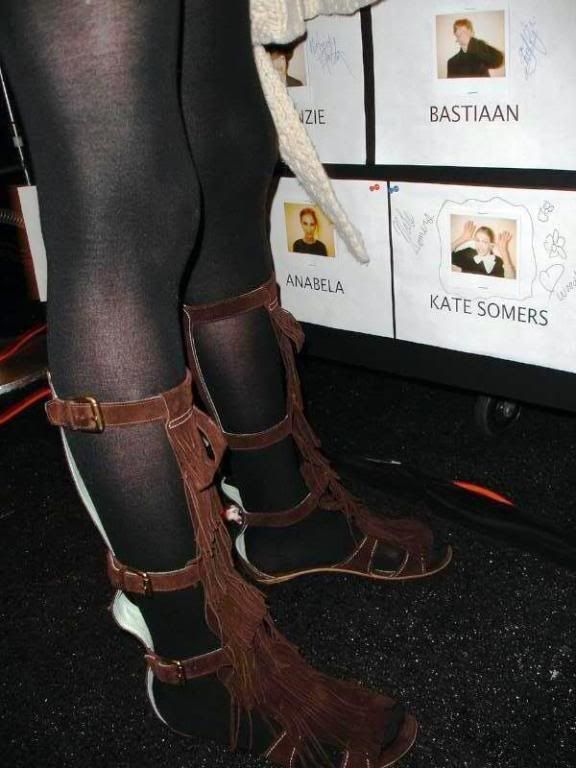 Which makes sense since those are Tanya Dziahileva's feet and she walked the show.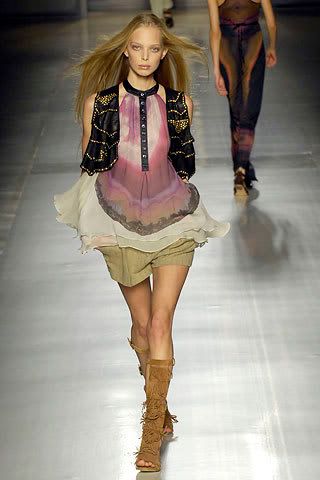 Of couse, these got me obsessed with finding my own pair of fringed
sandals for Spring. I found a variety of styles at different prices.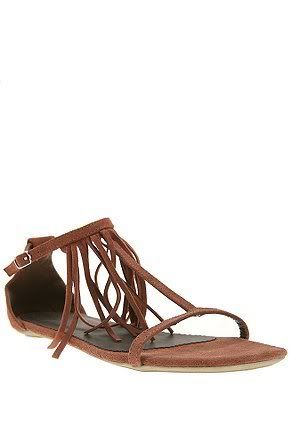 Fringe T Strap Sandal $28.00 Urban Outfitters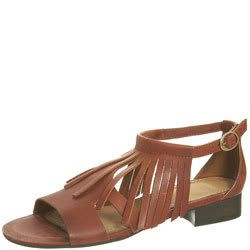 Fringe Sandal £40.00 Top Shop
Sorry I don't do conversions this late!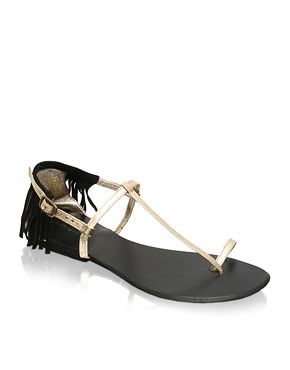 Antik Batik Fringe Sandal £85.00 Asos.com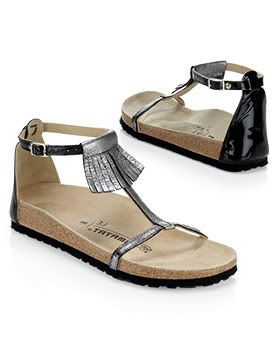 3.1 Phillip Lim
Helen Fringe Sandal $150.00
eLuxury.com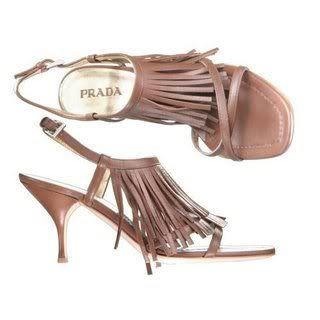 Prada Fringe sandal $332.62 Amazon.com


These will definitely be fun to work into some Spring outfits.
I would suggest pairing them with a beautifully cut bright floral dress!
Try to keep your outfits nice and pretty since these sandal do have the
possibility of looking too casual.

Or finish off your look with this awesome
Agate Necklace from Urban Outfitters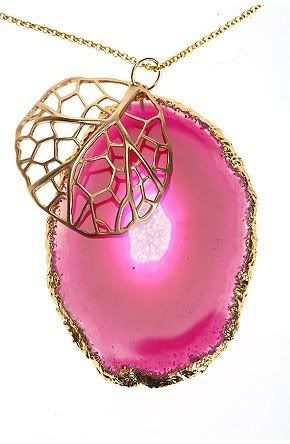 $38.00

See Also:
In Geological Fashion
Chalayan Rocks