Ever since I was a kid I have been fascinated with gems, rocks, and minerals.
I had a huge collection of petrified wood, fossils, minerals, and gems. Every year
in elementary school I would do the science fair and just display these beautiful
objects! Naturally, this led to my love of jewelry, as well.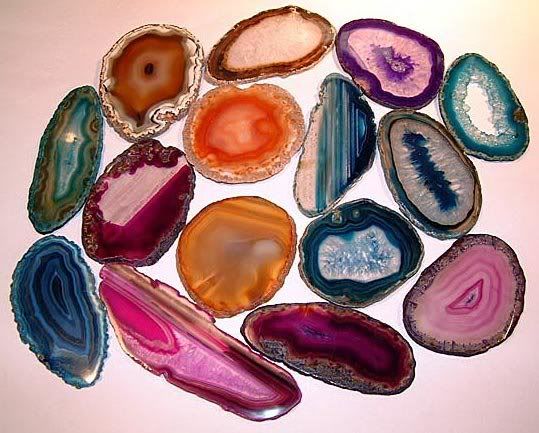 I was always fascinated by the color and unique prints on every piece.
Each piece was your own to cherish forever. I was so happy to see that Etro
took inspiration from the mineral Agate for Spring 2008.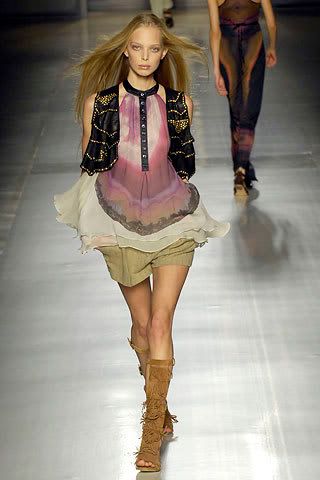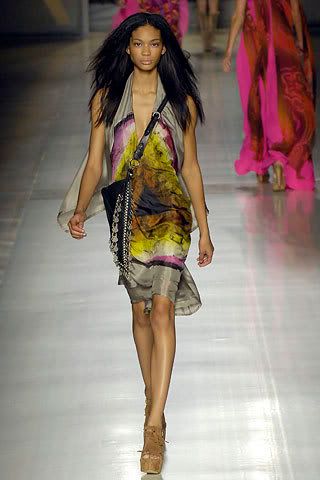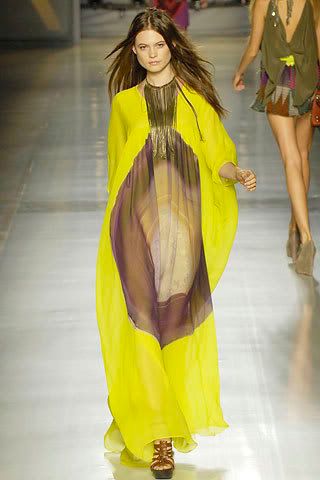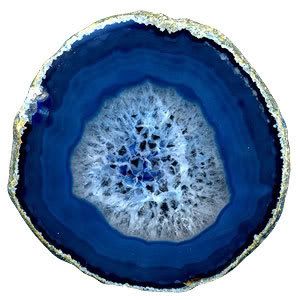 Agate is not just something beautiful to look at but it
is believed to have a variety of powers. It is pretty fascinating stuff.

If you are ever iffy about a certain color or a combination. Always look
to nature... if it happens in nature then it definitely works in fashion. So
don't be afraid of bright color combinations for Spring! Check out the rest
of the Etro collection for more color inspirations!

Etro pictures from Style.com