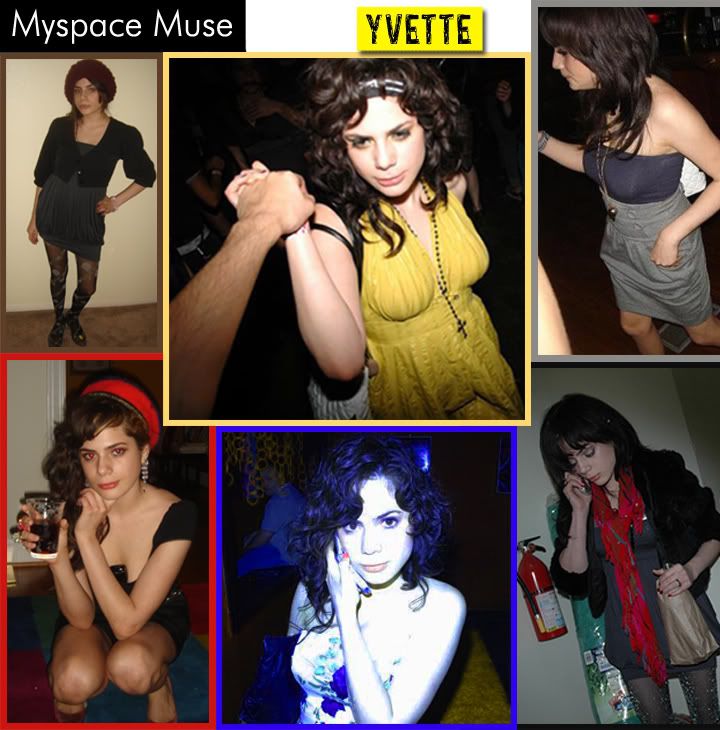 At WhoWhatWearDaily.com we are always on the look out for jaw-dropping celebrity style, but we also find that our dear readers create equally fabulous outfits. This week we found ourselves inspired by Yvette, 21, from Texas.

Who are your favorite designers?
I love couture and wish there was more on the red carpets. I recently saw the Madame Gres exhibit at FIT in NY and was so in awe. I love Cristóbal Balenciaga. He is a huge influence for so many designers now. Nicolas Ghesquière is so influential and innovative. Issey Miyake, Rei kawakubo, Vivienne Westwood, and Yves Saint Laurent. .

What are your favorite hometown stores?
I do a lot of thrifting. But I do love Club Monaco, Zara, Anthropologie Shopbop.com, net-a-porter.com, Oak in NY (New store is sick)!. .

Who are your personal style icons?
Audrey Hepburn, Nicolas Ghesquière, Francoise Hardy, Carine Roitfeld, Guilty of loving the Olsens.

What are your favorite new trends for fall?
I love clashing prints or the unexpected in fashion. Ombre is so awesome! You'll be seeing more tasteful tie dye and batik prints! So many designers have done a modern version of the "New Look," a 1940's silhouette introduced by Christian Dior. It is my absolute favorite shape since it gives a more voluptuous illusion. .

Do you have any beauty tips?
Vitamin E is awesome. Drink lots of water and green tea. Always moisturize and never sleep with your make up on! Clear nail polish is always nice and clean.

Right now, every girl needs a _____ ?
Boat shoe! More floral or tribal prints.

Where are your favorite places to go out?
School is like going out for me since I am around other fashion obsessed people. Other than that I go out whenever my friends are DJing. There used to be these awesome mixed media parties at the Museum of Fine Arts Houston. The Basquiat exhibit and Red Hot are the most memorable. Drinks, Friends, Bands, Art and dressing up, what more do you need?

What music is on your iPod right now?
My iPod broke. I have been listening to The Beach Boys, Frank Sinatra, James Brown, Manu Chao, and The Kinks. Can't wait for SXSW to discover new music! .

What do you buy at the newsstand?
Details, Vogue, W, V, Dazed & Confused and Numero.

Where do you go to stock up on great, inexpensive items?
Target is the best. I also like the huge 99 cent stores we have here; you can find the coolest things. I love Conway in NY! .

If you had $1000 to blow on one item for Spring what would it be?
It would be a classic piece like a Christian Louboutin Simple Pump and a nice pair of jeans like J brand or Rag & Bone.

What item of your wardrobe do you rely on during the spring?
This spring I am going for a more put together look. I will rely on nice button ups and a hot wedge. I have so much amazing vintage jewelry so I always count on that to change it up or achieve a certain look. Floral silk scarves!

Muse's Little Black Book for City
Screaming Mimis: 382 Lafayette St., New York
Jill Stuart: 35 Howard St., New York
Grey Dog Cafe: 33 Carmine St., New York Click here to see
Yvette's Myspace: http://www.myspace.com/evsaid
----------------------------------

Go add me and Who What Wear Daily on myspace!
Don't forget to check out the website. They always have
cute features and awesome ideas!