I think these are all great examples of men's style. It shows
variety, uniqueness, and ideas you can work into your own.
These were taken in Milan during Fashion week.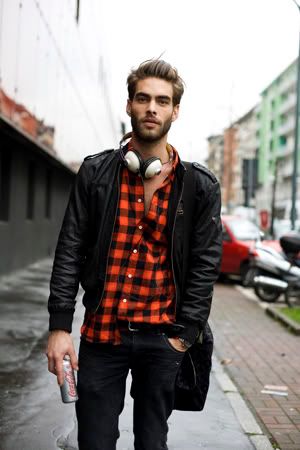 He makes diet coke look hot... Also small details like the
partially tucked in shirt always make THE difference. The leather
bomber is a classic and roughens up the juicy lumberjack print.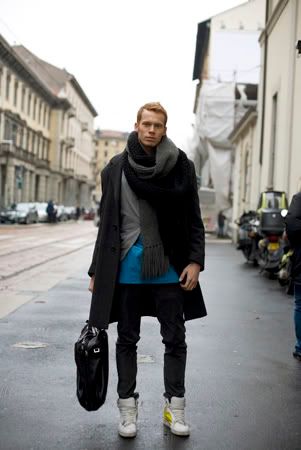 Great example of layering. Love the electric blue color pop.
He must be wearing about three scarves and he wears them well.
Texture is added with the different tones of gray.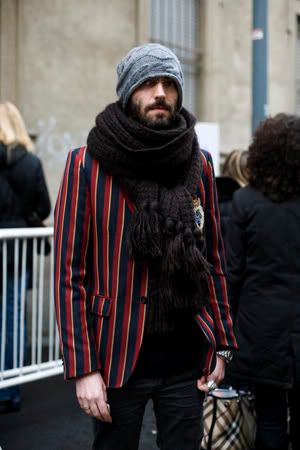 This blazer is great. I love his scarf!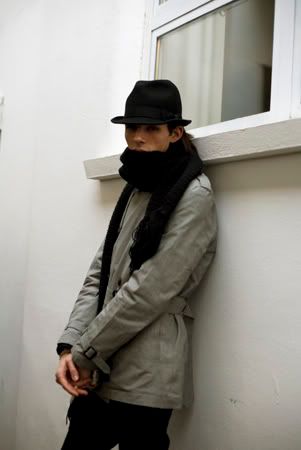 I like everything about this!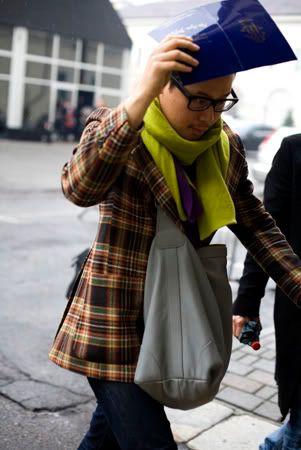 I love the modern colored scarves added to a 70's
looking plaid. The unexpected colors work so well
together.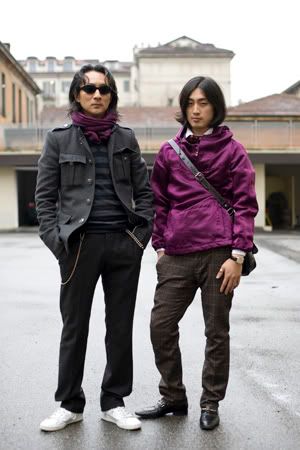 This shade of purple is magnificent. The stripes and plaid
play so well with it. Military style always bring some sexy into
an outfit. Dress pants and sneakers are one of my favorite things
on guys. A great way to be stylish and formal YET comfortable.


Note the bags most of these guys have. Yes, guys can carry bags....
No, this does not look feminine nor is it called a purse. Just be confident
about it and rock a hot bag.

All photos from The Sartorialist for Men.Style.com.