After One Year In New York - Kara

Kara, Feb 2007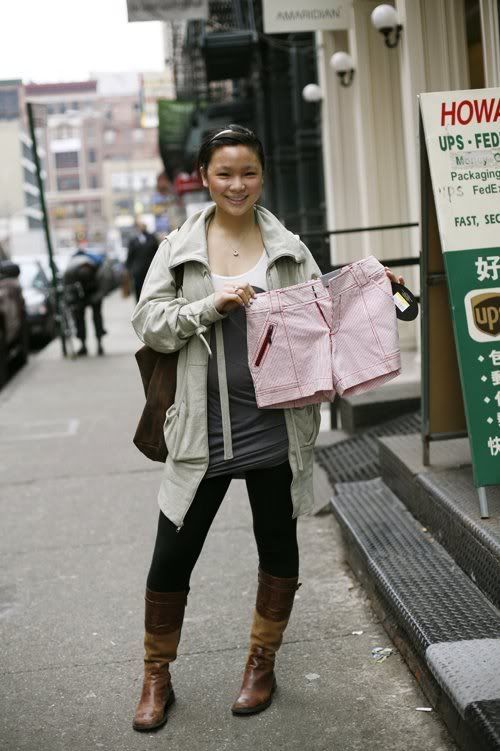 Kara, Aug 2007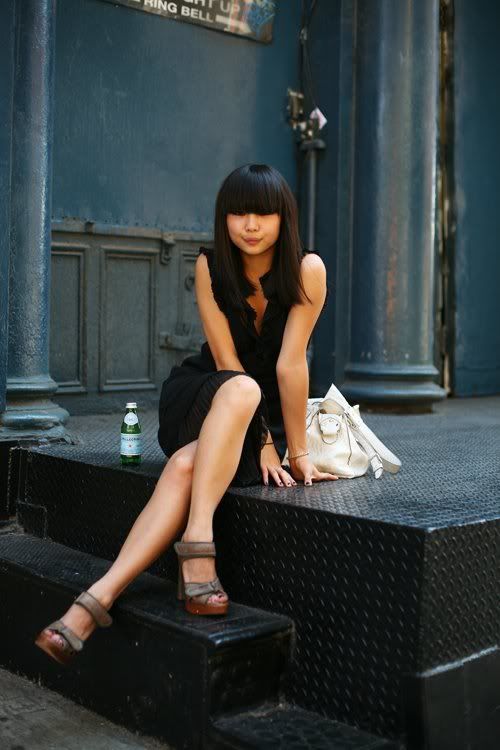 So I'm walking down the street in Soho the other day and see a young lady that would be great for a photo.

I introduce myself but she is already talking to me like she knows me. While she is talking (how was Sweden....blah, blah) I'm completely distracted trying to figure out how I know her. Finally she mentions that I had taken a photo of her last February at the Proenza Schouler/Target sale at Opening Ceremony.

So I take the picture and that night I look up the older photo she described and I was STUNNED.

I could not believe is was the same girl - I never would have recognized her.

All the big smile and Midwestern charm (she is from Oakbrook, Chicago) from the first picture are still there but now they are wrapped in a more sophisticated, urbane exterior.

She had mentioned she emailed me once about an internship so I found the email and replied asking how she had created such a dramatic change.

She mentioned the usual stuff like better stores (less mall shopping) and being inspired by the streets of New York (and my blog) and that New York just helped her be who she really felt like she was.

Actually the line that I think was the most telling but that she said like a throw-away qualifier was "I didn't know anyone in New York when I moved here...."

I think that is such a huge factor. To move to a city where you are not afraid to try something new because all the people that labeled who THEY think you are (parents, childhood friends) are not their to say " that's not you" or "you've changed". Well, maybe that person didn't change but finally became who they really are. I totally relate to this as a fellow Midwesterner even though my changes were not as quick or as dramatic.

I bet if you ask most people what keeps them from being who they really want to be (at least stylistically or maybe even more), the answer would not be money but the fear of peer pressure - fear of embarrassing themselves in front of a group of people that they might not actually even like anyway.

If you were really honest with yourself and really wanted to change your style what is keeping you from doing that? Is it really the cost? Is it really your psychical shape? availability of goods? Or is it not fitting in at your office, or PTA, or skateboard park?

Anyway, I have another example of this "New York effect" that will blow you away.

You have seen her recently on the blog and the difference between the first shot and the recent shot is shocking.

After One Year In New York - Kelly

Spring 2006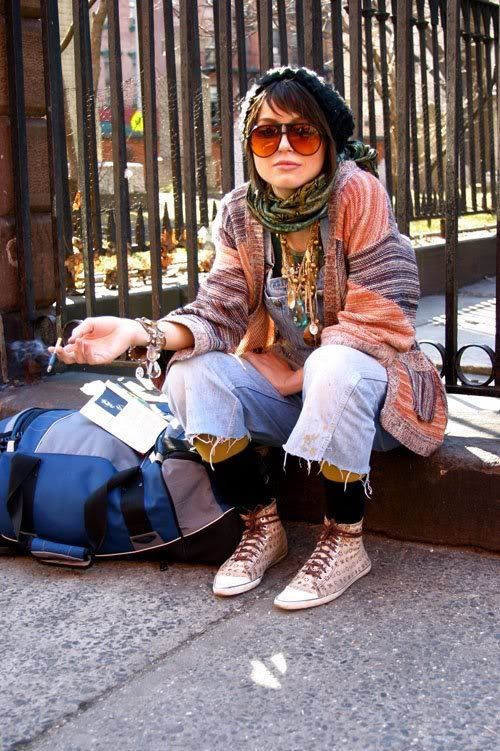 Summer 2007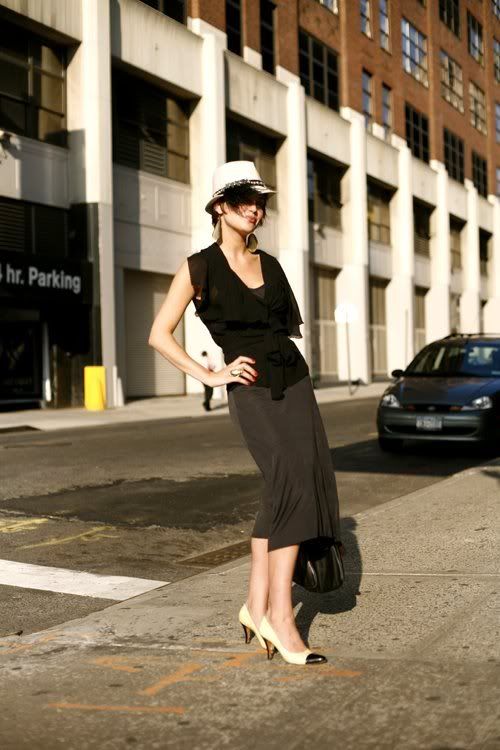 Source: The Sartorialist


This is so true... This is why I love the city so much.
But look at the difference in those girls. There is a difference in attitude, confidence and sophistication. On point.
I was in New York interning for a month this summer... As soon as I returned home I donated and sold most of my clothes and shoes. I could no longer relate to them. New York is so inspiring...