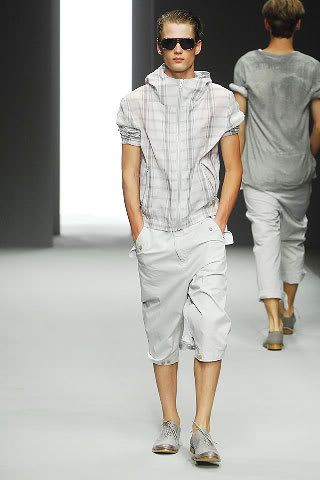 I love this look. It's so relaxed but still cool.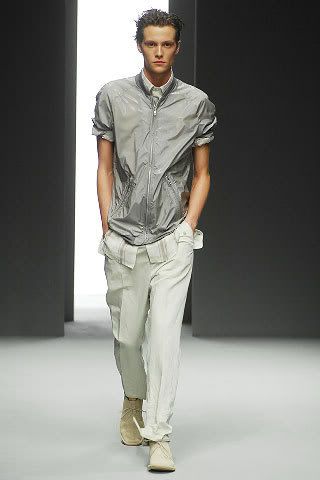 I like the synthetic fabric combined with the buttoned up shirt and the collar barely showing. Small details like that make all the difference in menswear.



The rolled cuff with suede grey shoes. The high waist on men is clearly amazing. Guys look into that. The belt is perfect.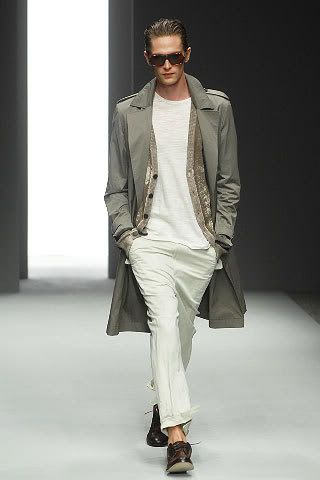 Layering with a trench and amazing dark brown leather shoes.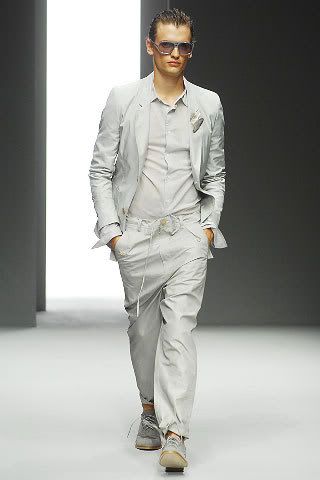 Johan Lindeberg declared his ambition for this collection to bring his signature line to "a new level of luxury and personal expression." There is unexpected play with proportion and volume. Lindeberg showed high-waisted, button-fly, loose-legged pants; long shirts layered under cropped jackets and pea coats; an elongated patent bomber jacket; and sweeping greatcoats.
Source: men.style.com