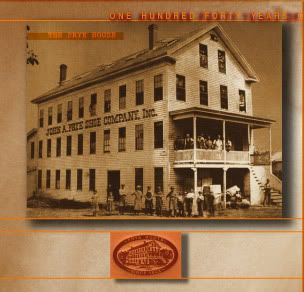 The Frye Heritage
The Frye Company is the oldest continuously operated shoe company in the United States. The Company was founded in 1863 by John A. Frye, a well to do shoemaker from England. John A. Frye ran the business for nearly 50 years. After his death in 1911, his family continued to run the company until 1945.Frye products have a long and illustrious history; Frye boots were worn by soldiers for both sides of America's Civil War, soldiers in the Spanish- American war, and for Teddy Roosevelt and his Rough Riders. When home-steading drew adventurous New England families to the West during the mid and late 1800's many of the pioneers wore Frye Boots for the long journey.

Frye's current Harness Boots are rooted in tradition and continue to draw influence from the Cavalry. In 1938, on a trip to Washington, D.C., John A. Frye's grandson and namesake met a U.S. Navy Admiral who confided that he had trouble finding the Wellington style he liked so much. As a favor, John agreed to make him a pair. Frye continued to fill requests for these boots through the second World War. During World War II, Frye supplied thousands of servicemen with Frye's Wellingtons, known as Jet Boots, by mail order . Jet Boots traveled the world on feet of U.S. servicemen during the war. Even General Patton wore a pair.

In the 1960's, Frye reintroduced the Campus Boot, from its 1860 original, featuring a bulky toe and chunky heel that came to epitomize the attitude and the style of the 60's and 70's. There was nothing like the "new" Frye Boot on the market, and consumers began to demand "Original Frye's." When searching for items to represent the America of the 60's, the Smithsonian Institute chose a pair of Frye Boots, which remain on display today.Today Frye's classic Harness Boot holds a place in American culture. The Harness Boot has been pictured in fashion spreads internationally and enjoys strong sales in the United States, Europe and Japan.
--

I've been wanting to invest in a pair of these bad boys for quite some time now. However, due to lack of proper funds, I will simply post my must haves.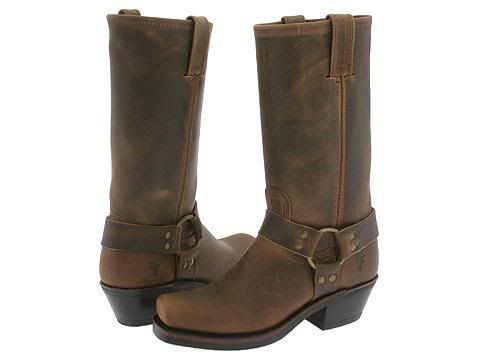 Frye Harness Boot $201.95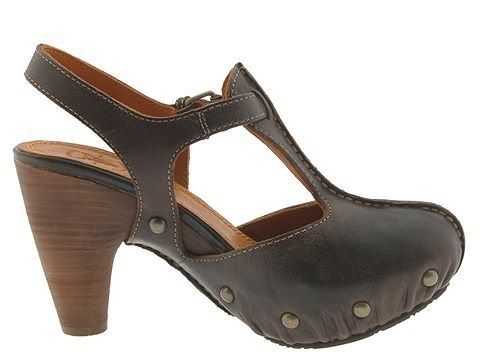 Frye Reese $153.95 -lol I know but they seem so good. The name of this shoe made me crave some fried rice maun.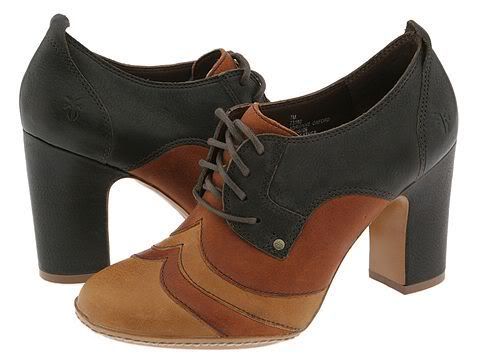 Frye Oxford $153.95 -Black and brown oxford lace ups!! Power piece much?
*No one I know better get these... I'm saving up!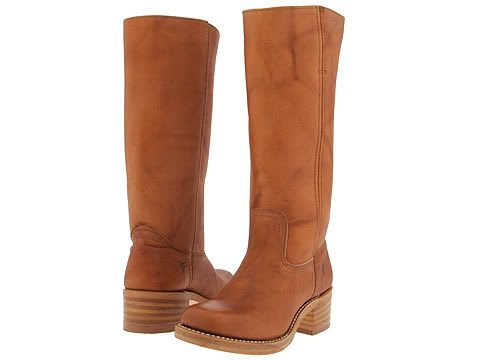 The Classic Campus Boot $253.95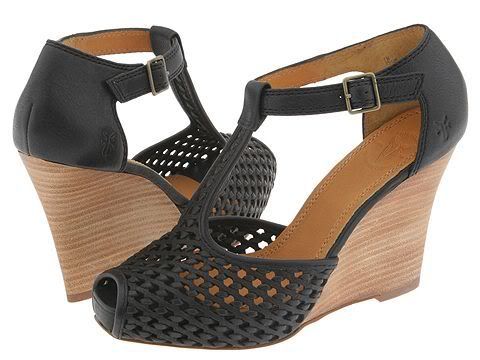 Frye Gwen $147.56 -I dig them.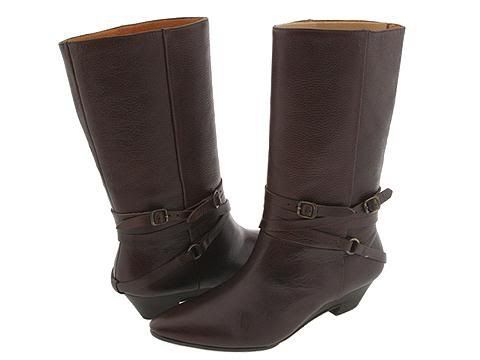 This color is sexy.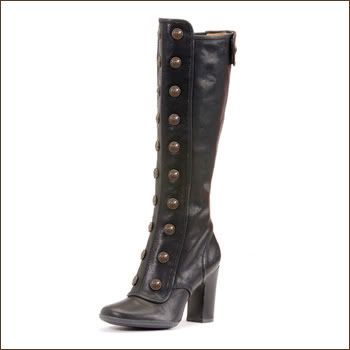 Frye Adrienne Boot $398.00- Perfect for fall not falling!

Find more Frye styles at Zappos.com or Frye... It's worth a look... trust mama.
I know some of these seem a little expensive but think quality over quantity especially when it comes to a classic.
And don't worry I'll be on the look out for Vegan alternatives. Anyone know any? - feel free to comment.