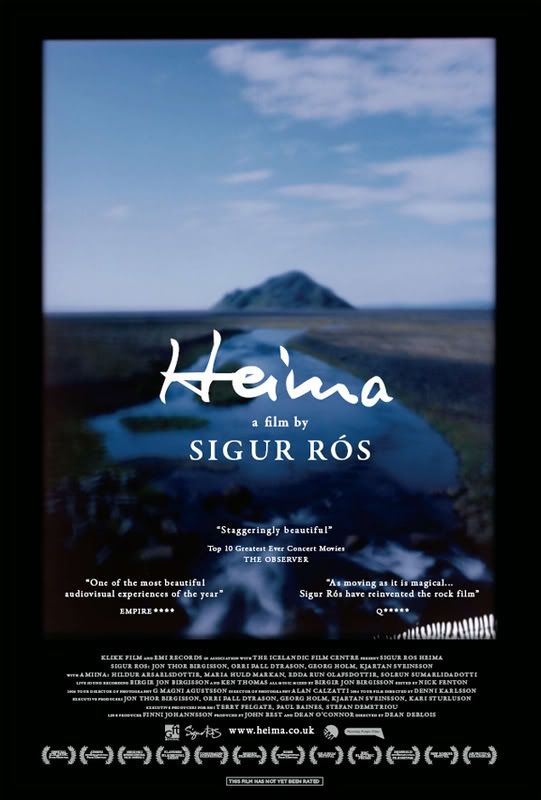 I have never been able to catch Sigur Rós live. However, they recently released a film called Heima, a live DVD of their tour in Iceland.
This film is exciting because Sigur Rós is highly influenced by their homeland. And it is nice to get a chance to see it all in the works with magical landscapes and hidden secrets.
Here is the trailer for Heima :



Check out the Heima Film website for more information on the film. You can also listen to some of their songs.
I love to listen to this band when I need a relaxing escape. Music inspires fashion and that is why I am posting this. Hopefully, you guys will find this as inspiring as I.