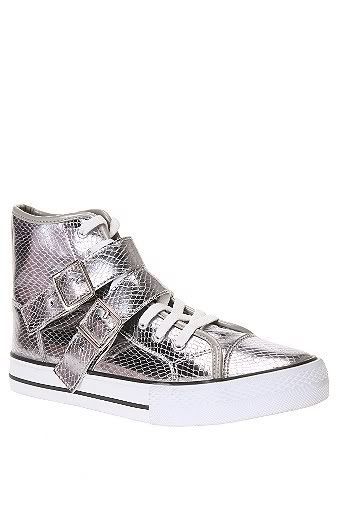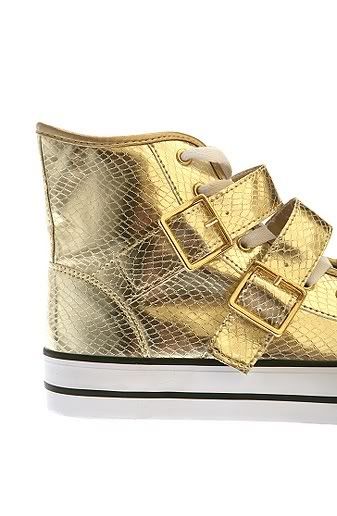 Sixes and Sevens Metallic Hi Top $68.00 Urban Outfitters

These metallic snakeskin high tops are the perfect reason to throw out every sneaker you own. The shoe's classic silhouette is reminiscent of the, still popular, Chuck Taylor. Unlike the latter, these have a more elegant feel with the exciting addition of the buckle straps! Not only will they be a relief for sore feet but will also make a powerful fashion statement.


*I suggest immediate removal of the white laces to be replaced with contrasting black laces.