Looking to land a new job? Style expert Kim Johnson Gross helps you put your best foot forward with the perfect interview outfit.
Click here for a two minute video

Source: About.com

So you got the job... now what to wear that is not so boring.

Wrap Dress
This dress can transform from stylish work attire to an evening of cocktails with a mere change of accessories. This is one of the most versatile and flattering pieces for every woman. It is a classic and a staple item for any fashion conscious woman.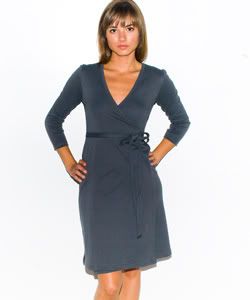 American Apparel $44.00 americanapparel.net
This is probably the most basic wrap dress I have found. I like it because it is simple and clean cut and you can over accessorize! The 3/4 sleeve is very ideal for a shorter frame and the V neck helps enlongate your figure.

You can find a variety of wrap dresses ranging from $25-$99 on overstock.com
Also here is a very brief history lesson from wikipedia.org :
Diane von Fürstenberg is best known for introducing the knitted jersey "wrap dress" in 1973, an example of which, due to its important influence on women's fashion, is in the collection of the Costume Institute of the Metropolitan Museum of Art.

Shirt Dress
I've talked about it before and here are some more options for this classic look.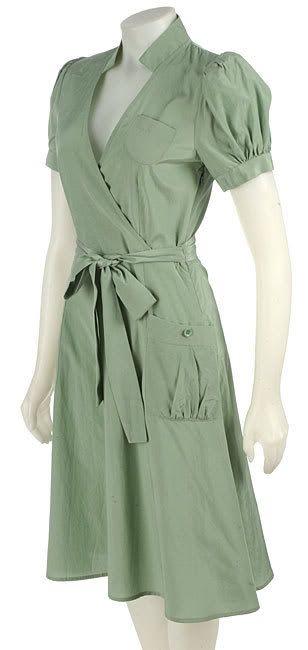 To The Max by BCBG $54.99 Overstock.com
I love this jade color. This style is very flattering to any figure due to tying at the natural waist
with an A-line shape. This outfit is ideal for day or night, business or fun.

Pencil skirt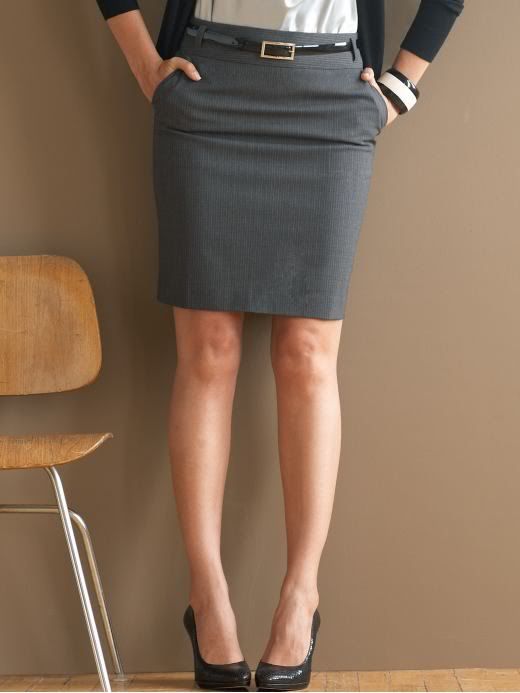 Wool Pinstriped Skirt $78.00 BananaRepublic.com

Fitted Blazer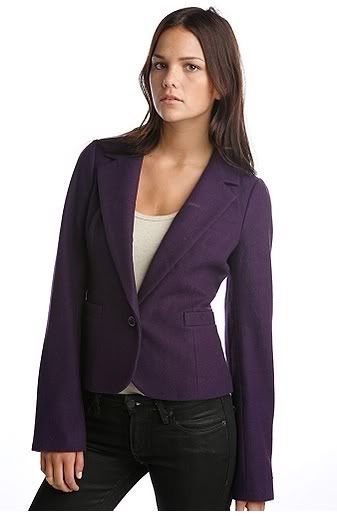 Lux 70's Blazer $68.00 urbn.com

I ran into this shirt and it's rather cute for $4.00. I specifically like the collar. Not to mention it would look fabulous with the blazer above.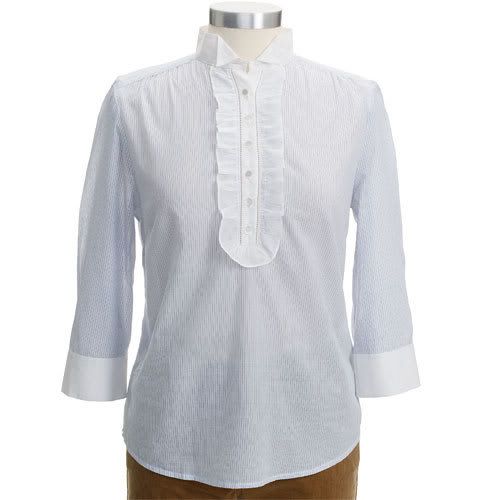 Ruffle Front Blouse $4.00 Walmart.com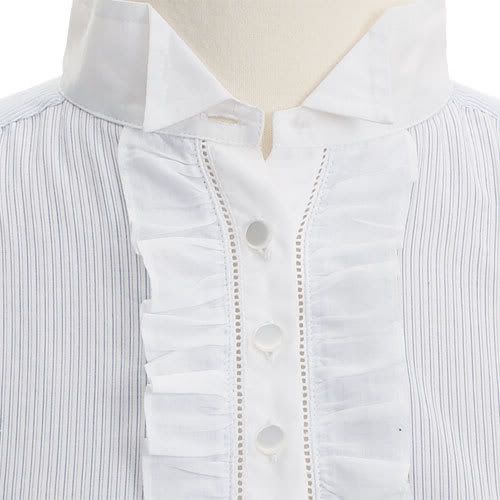 Look at the detail. I love it.

All of the above pieces will never go out of style, therefore I suggest quality once again. Do not forget that just because something is expensive does not make it good quality. Check for good construction. Do this by checking seam and hems and making sure everything matches up right. A lot of the times the fabric alone can tell you quality. Always search for good quality fabrics.

Also make sure there is no puckering or pulling of the fabric at the seams. There is nothing more unflattering than puckering.

You can always update your look with accessories. (Jewelry, scarves, head band, tights, etc...) Add a chunky bracelet or maybe a simple thin watch. The key is to accessorize and make it your own.

I promise I will do this for men as well.