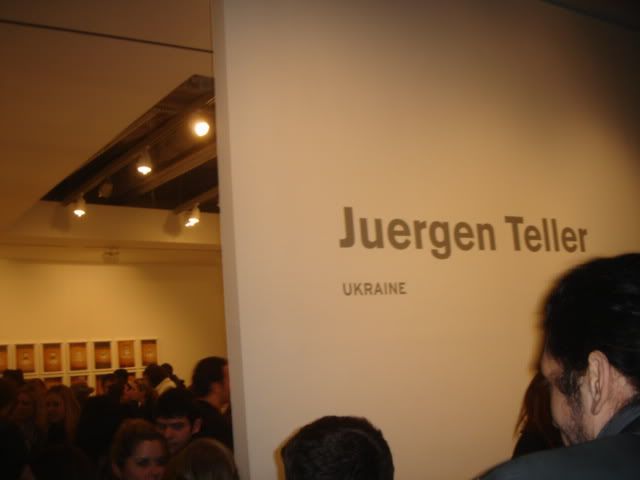 We attended a gallery opening in Chelsea. It was called Ukraine by Juergen Teller.
You might recognize his work mostly from all the Marc Jacobs campaigns.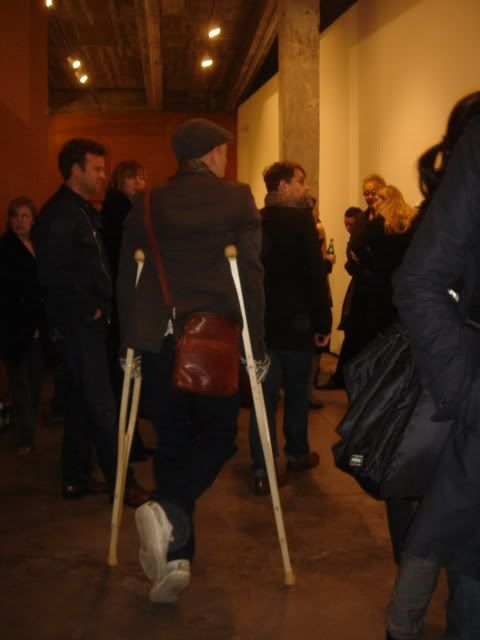 It seems Michael Stipe (REM) was everywhere during NY fashion week. I first saw
him at the Opening Ceremony party at Webster Hall. He didn't let me take his
picture because he said "it's not a good day." Boo. Luckily, I got one from behind
at this opening.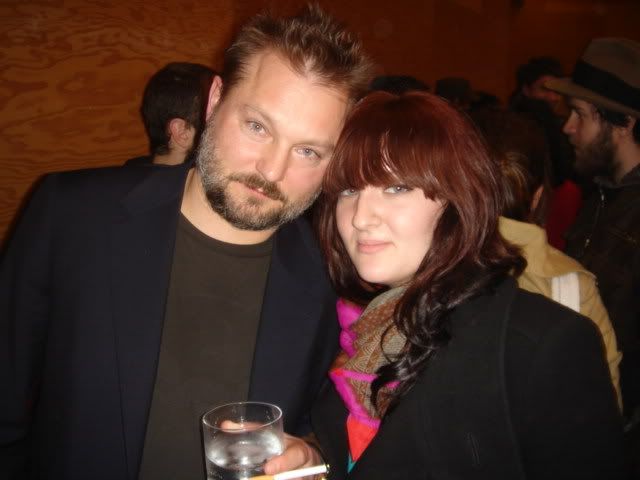 Juergen Teller and Ashleigh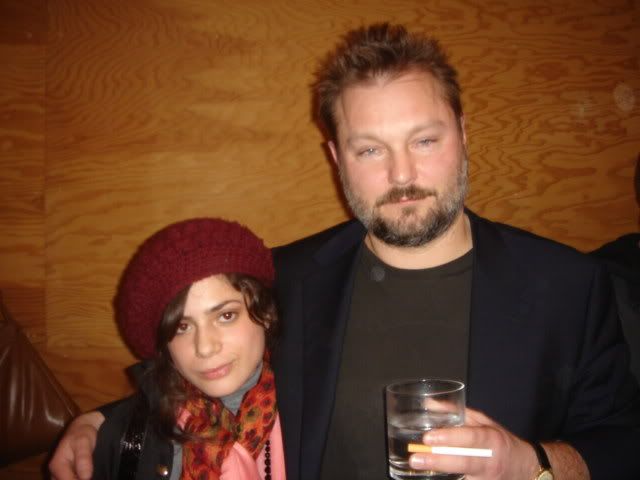 Ev and Mr. Teller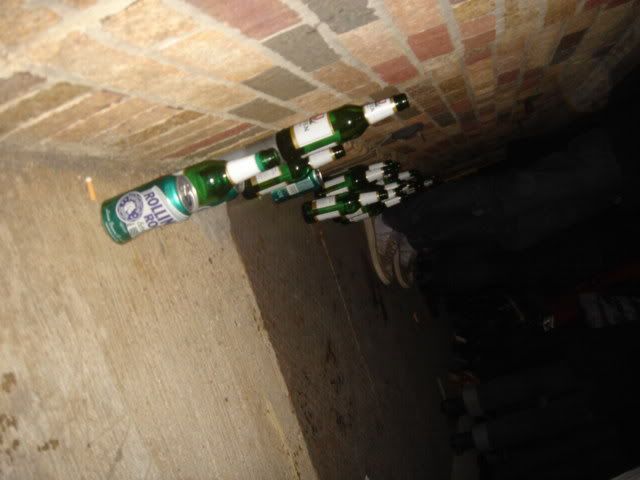 Did I mention there was free beers?

My camera was being horrible during my whole
trip. I was only able to take a few pictures: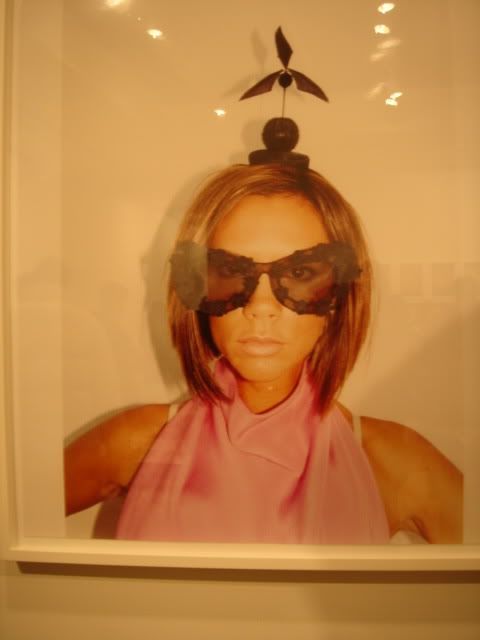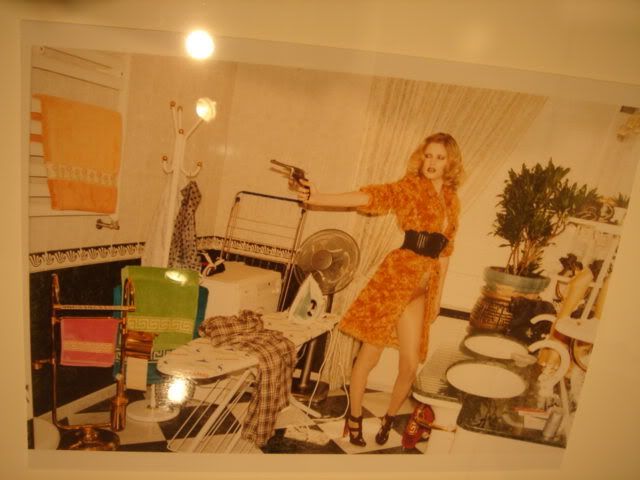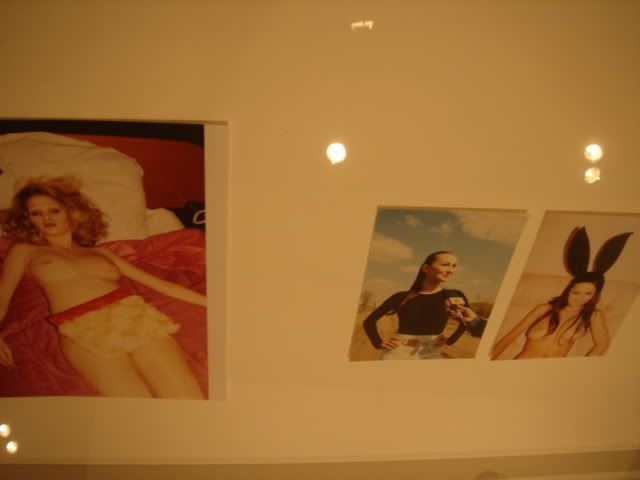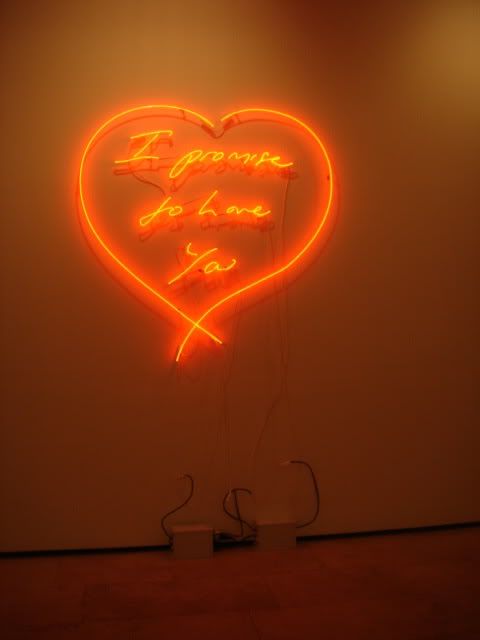 I want this light.

Overall, it was a great experience. My favorites were of Vivienne Westwood,
Bjork and Lily Cole. Definitely check it out if you get a chance.

The Ukraine exhibition will be on view from 7 February – 15 March
in Chelsea at the Lehmann Maupin Gallery.