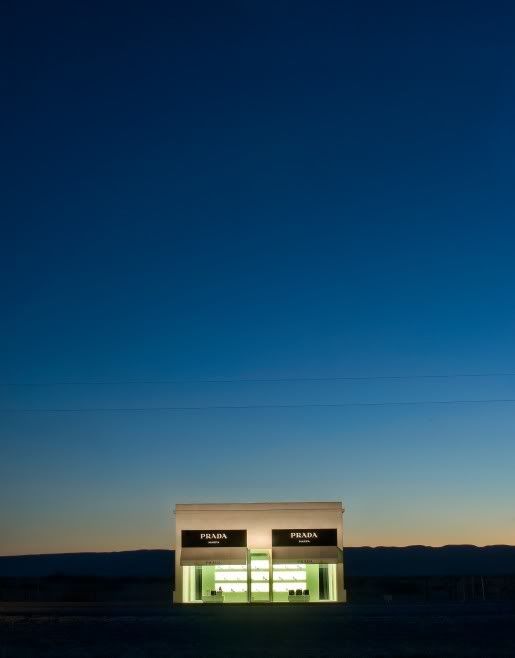 Picture by Matthew Mahon
You might be wondering why there is an isolated Prada boutique in Valentine, Texas.
This is actually an art project installation named Prada Marfa, which never "opened" on October 1, 2005.

Artists Elmgreen & Dragset state,
"The work will be located on the outskirts of Valentine, Texas near Marfa on desolate ranching land with no other visible trace of civilization. As one drives toward the artwork it will appear to be a large minimalist sculpture, as one gets closer it will look like a luxury boutique where a display of Fall 2005 high-heel Prada shoes and bags will be seen through the store front windows... [It]blends into the exciting historical structures of the area in which it will be placed... As we purposefully will not preserve Prada Marfa, it will eventually become a ruin so that even in a future decayed state it will remain relevant to the time in which it was made..."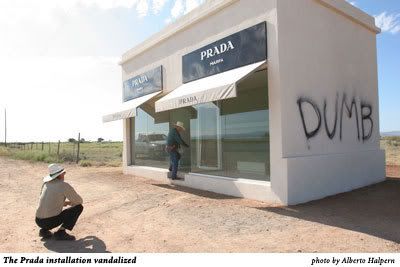 I guess my only thought is how I want to be there when it
has decayed enough for me to have all those shoes and bags!


Also, rumor has it that influential menswear designer Hedi Slimane
(ex-Dior Homme) is talking to LVMH about launching his own fashion house.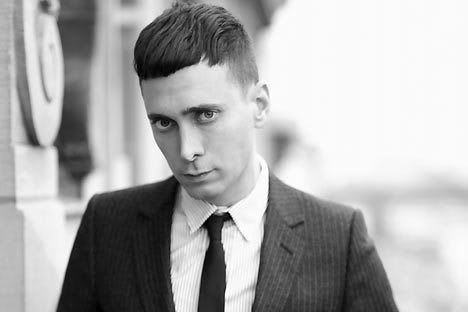 Read the full article here.