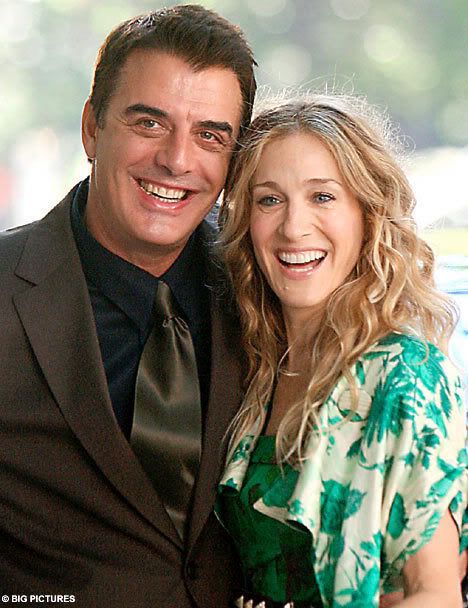 Sealed with a kiss... Sex and the City's Carrie gets her Mr Big on the silver screen
By RICHARD SIMPSON

Pucker up, Big boy: Carrie smooches her man on set this week
Couture outfit, a ridiculous handbag and the most impractical shoes for walking on a New York pavement.
It must be Carrie Bradshaw. Actress Sarah Jessica Parker this week stepped back into her role as the Cosmopolitan-swilling columnist.

She and her fellow cast members began filming the movie follow-up to Sex and the City, more than three years after the TV series finished.
The cinema version picks up their story four years on.
In these pictures Miss Parker, 42, is seen in a passionate embrace with Mr Big, played by Chris Noth, 52.

According to on-set sources, the pair were filming a scene where they were house-hunting together.
She is carrying a quirky handbag in the shape of the Eiffel Tower, perhaps a reference to the TV finale, in which the couple declared their love in Paris.
Around four million watched that episode when it was shown on Channel 4 in March 2004.

Despite many pleas from fans, the Sex and the City film was delayed — reportedly because of rows over money between Miss Parker and costar Kim Cattrall.
But now Parker, Cattrall, Kristin Davis, and Cynthia Nixon are all reprising their roles and are thought to have negotiated fees in excess of £3million.
Oscar-winning actress Jennifer Hudson, from the musical Dreamgirls, has joined the cast and will play Carrie's assistant.
The film is due for release in Britain next summer.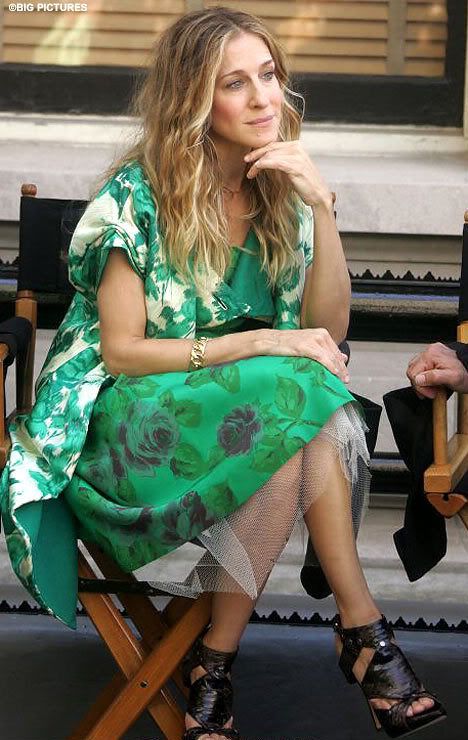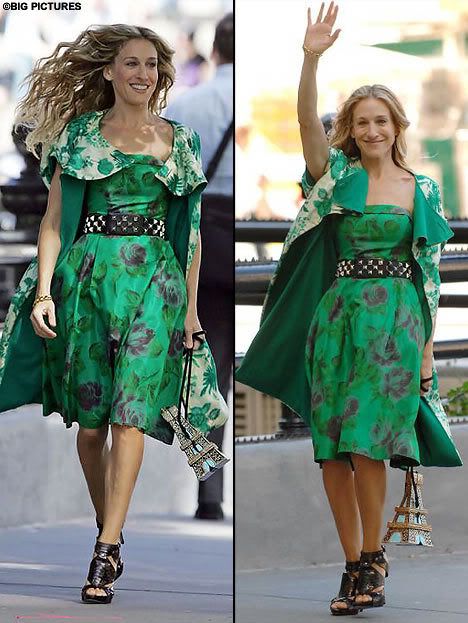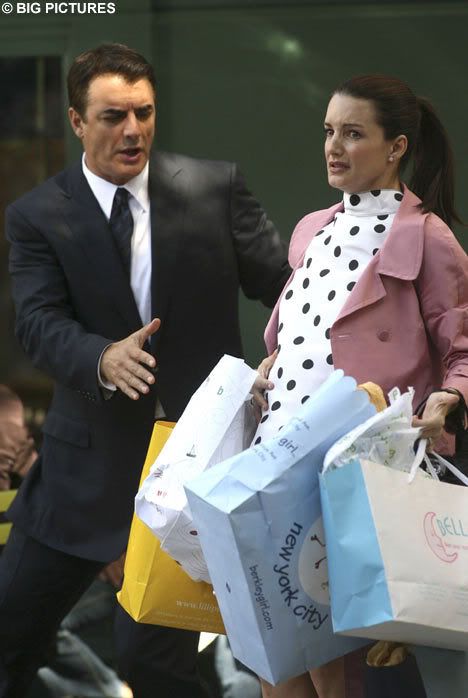 Baby Bump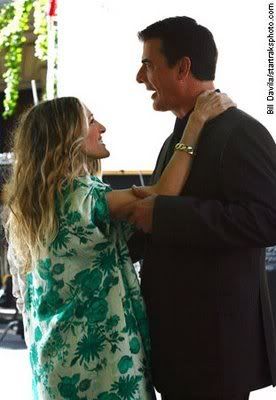 Source: DailyMail.co.uk


I LOVE LOVE that dress and coat. Lately, I have been loving the idea of print on print. And this matching yet contrasting floral print on print is no exception. Her dress looks exactly like this dress I have but with a green tone over it. My dress bubbles slightly and comes with a sweet matching belt you can just make out in the picture below.
Check out Bigs suit... Black and brown can be pulled off but it can also easily look tacky. But I love Bigs outfit. The satin tie is a nice touch and adds a different texture to the suit. That shade of brown makes him look handsome and sophisticated.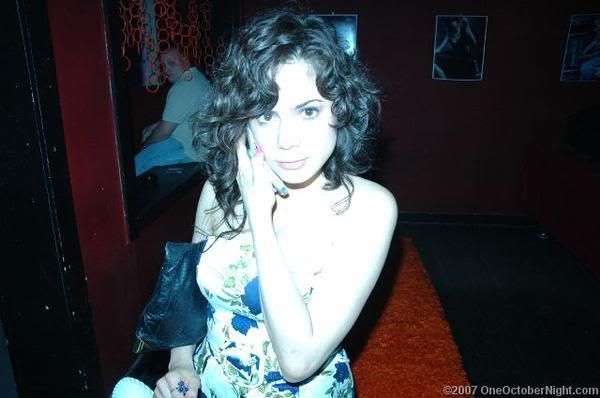 That oversized clutch is so sweet. It has an attached coin purse and a rotating mirror in it. Not kidding. Will post pictures of it soon. This picture was from April 2007.
These pictures have definately given me new ways and ideas to wear this dress.

Also, I just found this :

Aquascutum Spring 2008